Building The Best Team For Your Business
As a business owner, building the best team for your business is a valuable asset. When building a team, it's essential to hire the right people to represent your brand. If you're looking for new recruits, or you're on a mission to create a strong, cohesive team, here are some steps to take today.
Creating Detailed Job Adverts
Job adverts attract a lot of attention, especially in industries where the demand for jobs outweighs the supply. If you have posts available, and you have a particular type of candidate in mind, make sure your adverts are detailed.
Provide information about the role and specify essential requirements, such as qualifications, skills, and experience. This should prevent you from receiving applications from candidates who don't have the relevant expertise.
Image credit: https://www.pexels.com/photo/group-of-people-sitting-indoors-3184291/
Identifying Clear Objectives
Your recruitment policy should be based on a clear objective. When you advertise vacancies, what are you looking for? Outline your ideal applicant in advance and work through the submissions to find candidates to comprise your best team of employees that cross the boxes.
A targeted approach will help you pinpoint suitable candidates, narrow the field, and draw up a short-list for interviews.
Background Checks, References, And Testing
Your best team is an extension of your brand, and every individual you employ will have an impact on the way customers perceive your business. This is why it's so crucial to hire people you trust and individuals who fit in with the ethos and culture of your brand.
When you're recruiting, carry out background checks and ask previous employers to provide a reference. You can also help to protect your reputation by undertaking specimen collector training and carrying out testing on your employees.
Application forms and short interviews will give you a snapshot, but it can often be difficult to get to know somebody properly in half an hour or an hour. References and checks can help you create a better picture before you make a decision.
Personality
When you read job adverts, you'll often see a list of desired or essential qualifications and skills, but it's not just education and experience that matter.
As an employer, you want to be surrounded by people who have the right attitude and a shared desire to make the business a success. Look for team members who are passionate, driven, enthusiastic and motivated, and choose candidates you know will fit in well with the rest of the team.
Sometimes, character traits are more valuable than an extra year of experience or a slightly higher level of training. Use your interviews to get to know people and ask questions that will give you an insight into what applicants are really like and what they would bring to your team.
A strong, cohesive, committed team will benefit every business. If you're hiring, it's always a good idea to take your time to find the right candidates and to choose individuals who embody the ethos of the brand, as well as crossing the qualifications and experience boxes.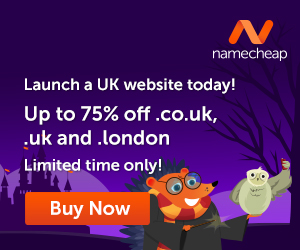 Make sure adverts are detailed, get to know candidates during the interview process, carry out checks and tests and look for people who will add to your team.
---
Images courtesy of Pixabay, UnSplash, and Pexels.
Do you now that the more you use your brain, the better it is for you? AND, the more difficult it becomes to get 'old'? Yup, the brain is really a 'muscle', and the more you 'exercise' it, the better and stronger it becomes. With that said, let's see how we can make the brain better.
How about that second career? Ever thought about writing? Or even have someone write for you if you think this would be a better alternative? Well, how about creating your own website? Letting your voice be heard…without actually talking…but using words online. We all have a story within us…what's yours?
The time is NOW, step out into the world of possibilities…do something different and discover new horizons. It is not difficult and certainly easy when you now the way to do it.
Let me introduce you to Wealthy Affiliate, the place where I learned how to create a website and 'let my voice be known'. This is where I learned how to create my own blog and connect with people who helped me along the way.
Get your free hobby makeover guide I created to help you get started.
In it, I will tell you:
When you learn how to create your own blog, you get to choose the things that you write about. You can also use the blog to make extra income.
Make Another Dream A Reality – Get Your FREE Hobby Makeover Guide TODAY – It is your motivation to make a new start in your life…no matter where you are – geographic location is NEVER a problem either, especially when you live the laptop lifestyle.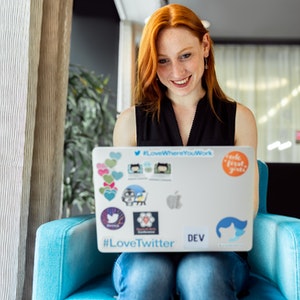 Photo by ThisIsEngineering from Pexel