Key Business Efficiency Ideas That You Need To Be Aware Of!
Running a business can take its toll on you, so knowing key business efficiency ideas like those listed in this contributed article, might just be the tips you need to improve your business' efficiency. Read more.
Is Your Business Working Efficiently Enough?
Efficiency might be a buzzword in business but, let's face it, there are few things that affect a business as strongly as its efficiency – or inefficiency!
Every part of your #business has a role to play in bringing #customers in and converting them.
Rather than working hard all hours of the day, the best way to improve every aspect of your business is to ensure that every single process is as efficient as possible. This way you will be making more profit without working yourself and your employees to the brink of collapse.
Isolating the particular areas where you can improve your efficiency is tough, though. While you might have a good understanding of how your business works, it is all too easy to get set in your ways and stop thinking about how to make it better.
So, if you want to make your business more efficient, you should start by re-acquainting yourself with your business processes.
Creating A Value Stream Map
Every part of your business has a role to play in bringing customers in and converting them. Whether you are an online business or you have physical premises, persuading people through the conversion funnel is paramount to making profit and the easier it is for people to get there, the more profit you will make. This is simple business efficiency ideas 101.
But figuring out which part of your business needs improving when everything is so tightly interlinked can be tricky. Value stream mapping is a good place to start as this defines what each part of your business does and how it performs.
With this method, it is easy to see where you might be able to make a change for the better and begin prioritizing the order in which you make changes.
Conversion Funnel
But if your business is handling each customer with ease, it might be that you are not efficient enough in bringing people through the conversion funnel.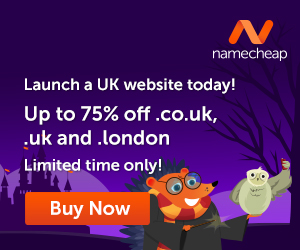 In a general sense, the conversion funnel is the route you expect customers to take before deciding to make a purchase. For example, they might see your marketing campaign, read about your product then look at your pricing then choose to get in touch (or convert).
The more steps you add to the conversion funnel, the more you expect your customers to do in order to get what they want. This is a problem because many customers may simply drop off halfway through because it is taking too much time or they feel that they are being asked too much.
E-commerce conversion funnels should be checked frequently to ensure that each page is working as it should. You would be surprised by how many businesses lose clients because a 'click here' button doesn't work or there is a digit wrong in the phone number!
Though reading this article might make 'efficiency' sound completely weird now, you should understand how crucial it is for you to make money and boost your profits.
Every business, no matter what it does or how it provides, should be looking for ways to improve all the time and these taking a look at these 2 areas are clues to begin when it comes to improving your business efficiency ideas as a starting point.
Images courtesy of Pixabay.
---
You can put your thoughts on paper but learning how to build your own blog is something different. If you have the right training it is not that difficult.
When you learn how to build your own blog you get to choose the things that you write about. You can also use the blog to make extra income. Here is where I learned how to build my own blog and connect with people who helped me along the way.
Click Here and see what it is all about!