Change In Career: Utilize The Skills And Knowledge You Already Have
Without over-thinking the process, I know that we have all thought about a career change at some point in our lives:
should I do it now?
am I too old to start something new?
what about the competition in that field?
And the questions keep coming!
At some point, you just have to take the 'bull by the horns' as this contributed article will help get your creative juices flowing and serve (hopefully) as a source of encouragement.
Sometimes a path in life that you always thought was the right one for you can take a turn which doesn't quite fit with the image you have of your future. As humans, we are constantly evolving, maturing and learning from the world around us, and we can change so much that our future shifts and do not match up with our present any longer. A career is something that will make up the majority of your working life, and since you will most likely spend 8 hours a day, five days a week working until retirement, it is imperative that your career 
is something that inspires and motivates you to keep going, and most importantly makes you happy.
Now everyone is going to have days where they don't want to get up and go to work – that is completely natural, however, if you have been feeling like that for months, then it may be worth looking at a change in career.
This can be terrifying to realise, that something you have worked so hard to obtain is not making you happy, and you may think you are not qualified for anything else in order to change jobs. However life experience is sometimes as important as qualifications, and a lot of jobs will train you if they believe you are the right fit for their team.
Without letting your fear hold you back, 2018 could be the year you start your dream career that will set you on the right path for the rest of your life. Below are two potential ideas for careers where experience is just as important as a qualification – which is easily obtained should you need it.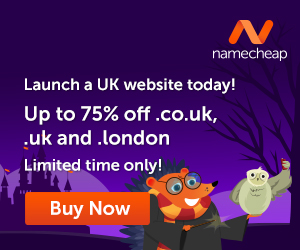 Life Coaching
If you are someone that has always wanted to help and inspire people to live their best life, you may want to consider becoming a Life Coach. Especially after the experience of changing your career and facing the fear that comes with that change, you will already have some essential advice that could help someone else overcome the challenge.
If you want to train as a coach, there are lots of options and resources that will help you to acquire the appropriate qualifications, and there are even services that will help you to set up your own website ready to launch your business. You will want to research which option best suits you, especially if you will continue working elsewhere whilst training, however, the hard work will definitely be worth it when your first client manages to reach all of their personal goals.
Personal Training
If you are someone who loves fitness and have acquired a lot of knowledge in a certain type of training such as HIIT, Crossfit, or Weight Lifting, your skills and coaching will be extremely useful at your local gym. You will usually need at least a Level 3 Diploma, however, these can be obtained through an evening or online course so you will not need to give up work to train. Like previously mentioned, it is always a good idea to research which options are available to you, to align your choice best to your lifestyle.
Hopefully, this has given you some inspiration to make a change if you believe it is needed, putting yourself first will always be beneficial even if you have to take a pay cut to make your dreams achievable.
Much success on your journey.
Images courtesy of Pixabay.