Choosing Your Immersive Business Location With Ease!
Being in an immersive business such as gaming and such the likes, you need to be wary of the guidelines you use when it comes to choosing your immersive business location. Like any other business, your decision will make or break your profitability in the long term. Read more in this contributed article.
The Location Dilemma Of Immersive Experience Businesses
The popularity of the entertainment sector has been growing steadily. The days when a walk to the local arcade game center would be possible, are back; except that games have changed a lot. Arcades games are back in trend, but businesses have the potential to tap into different forms of gaming to appeal to a broad audience.
The immersive business location plays a significant role in its profit.
As a result, escape rooms, laser tag, amusement centers, and other playful experiences are taking over the high street. The nerds of yesterday are the business owners of today.
One thing is for sure; they've selected a profitable sector to grow their revenues!
However, the abundance of gaming opportunities makes it challenging for businesses to stand out from the crowd. On the one hand, the quality of the service they offer is detrimental to their survival. But, today's audience is picky.
The immersive business location plays a significant role in its profit. Gamers are not willing to go out of their way to enjoy the experience. Everything has to be right, starting with the physical address!
Pick A Location Your Audience Will Love
The competition is harsh in the world of games. It can be challenging to get your company noticed in a town where other similar businesses have previously established their presence. However, you can tap into the local amenities and economy to appeal to your audience.
Ultimately, finding customers in a local community is crucial to hit the ground running. A preferred strategy, for small businesses, is to build partnerships with local shops and services. You can pitch a referral concept to potential partners, such as offering to recommend your partner's services to your customers in exchange for their recommendation to their audience group. Offering gamers a special discount to local restaurants and coffee shops is also a fantastic way to approach a new audience.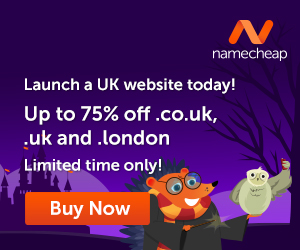 Having To Compromise
Ensuring that your business is conveniently located implies that you have to not only choose a physical address that is within the local shopping area, but that is also affordable. If you're new to the immersive game enterprise, your budget plays a significant role in your choice.
More often than not, companies need to opt for sites that require improvement work to keep their costs low. As such, you need to evaluate the impact of the repairs on your finances – for instance, while misaligned plumbing pipes can be easily corrected with pipe alignment clamps, cracked foundations pose an altogether different issue!
Are You Saving Too Much On Costs?
Keeping your costs under control in your new location is crucial. However, you need to be careful not to miss on essential features in an attempt to reduce expenses – as the strategy could backfire dramatically.
Indeed, launching your business is time-demanding, and it's something you want to work with dedicated support to ensure your site is ready on time. Additionally, while it might be tempted to run a low-key presence with minimal insurance cover, you should always stick to the cover that guarantees maximal protection to you, your staff, and your customers.
Immersive experience companies are anchored in their local community. Indeed, even though they might attract long-distance customers, it's their smooth integration within local amenities and services that make them a valuable addition to the regional economy. In short, you shouldn't plan a gaming business without designing your immersive business location strategy first!
---
You can put your thoughts on paper but learning how to create your own blog is something different. If you have the right training it is not that difficult.
When you learn how to create your own blog you get to choose the things that you write about. You can also use the blog to make extra income. Here is where I learned how to create my own blog and connect with people who helped me along the way.
Click Here and see what it is all about!