5 Cloud Security Solution Tips To Boost Your Small Business
You might ask what is cloud security solution – cloud computing is a much more convenient way to work. You can upload information and share it with employees and colleagues in real-time.
It's revolutionized the way businesses run. Although cloud computing is very secure, there are some best practices you need to be aware of to protect your small business.
...cloud computing is a much more convenient way to work.
Multi-factor Authentication (MFA)
A simple username and password aren't enough to protect your sensitive data anymore. In fact, it's often considered negligent not to use multi-factor authentication on your devices and on the cloud. This means having to provide at least two pieces of security information, such as a code or fingerprint scan. Many devices also use voice and face recognition.
By deploying MFA, you will improve cloud security by helping to prevent unauthorized personnel from being able to access your data. It will also further protect your business against cybercrime. Your data is very sensitive. Many hacking campaigns are able to get hold of your username and password, so you need to have other security measures in place.
Manage User Access
Ensure you stay in control of your employees' access to secure information. If an employee leaves the company, for example, have a system in place to ensure they no longer have access to sensitive material. This is a very important aspect of cloud security solution tips.
It's important to keep your network safe from threats to security, so make sure your staff is fully trained in cloud security best practices.
Analyze User Activities With Automated Solutions
You can use automated solutions to monitor user activity. This will help to spot any irregularities from unknown IP addresses and flag up any intruders. Make sure you get the right software set up in order to do this. Security is paramount so it's always worth it to invest in technology.
By upgrading your devices with the latest software, you'll also be compatible with newer cloud applications and anti-virus protection. You can also look into outsourcing your IT services which will help you take care of intrusion detection and response, vulnerability scanning and remediation, and endpoint detection and response.
Anti-phishing Training For Employees
Prepare your staff for the possibility of phishing attacks. Hackers will try to get access to your personal data by spoofing websites and tricking you into thinking you're in contact with a legitimate business. Hold a workshop on the importance of cloud security and how to recognize these attacks.
Offer ongoing training to prevent your staff from falling victim to scams of this nature.
Cloud Hosting Solutions
If you're struggling to provide the resources for your IT infrastructure, it's better to look into cloud hosting solutions. Your system and private data will be held by a third party on a more secure server.
There are many benefits to cloud hosting providers. Your data will be stored and protected on a dedicated server. It will continue to be backed up and kept safe with integrated antivirus and security protections.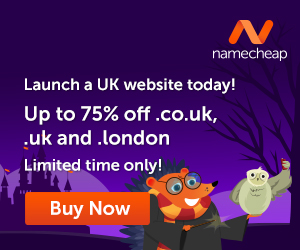 Cloud security solution is essential for all businesses whatever the size. No company is too small for the risk of a cyber attack.
---
Images courtesy of Pixabay, UnSplash, and Pexels.
Do you know that the more you use your brain, the better it is for you? AND, the more difficult it becomes to get 'old'? Yup, the brain is really a 'muscle', and the more you 'exercise' it, the better and stronger it becomes. With that said, let's see how we can make the brain better.
How about that second career? Ever thought about writing? Or even have someone write for you if you think this would be a better alternative? Well, how about creating your own website? Letting your voice be heard…without actually talking…but using words online. We all have a story within us…what's yours?
The time is NOW, step out into the world of possibilities…do something different and discover new horizons. It is not difficult and certainly easy when you know the way to do it.
Let me introduce you to Wealthy Affiliate, the place where I learned how to create a website and 'let my voice be known'. This is where I learned how to create my own blog and connect with people who helped me along the way.
Get your free hobby makeover guide I created to help you get started.
In it, I will tell you:
When you learn how to create your own blog, you get to choose the things that you write about. You can also use the blog to make extra income.
Make Another Dream A Reality – Get Your FREE Hobby Makeover Guide TODAY – It is your motivation to make a new start in your life…no matter where you are – geographic location is NEVER a problem either, especially when you live the laptop lifestyle.
Photo by ThisIsEngineering from Pexels