Why Invest In Technology – Ask The Avant-garde Entrepreneurs Around You
Ok, so why invest in technology, you may ask yourself. As a business owner, you know there are some important areas that you should invest in, like human resources and insurance coverage. You also know the importance of technology, especially when it comes to communicating with your customers.
Although incorporating deeper technology may seem like an additional cost to your business than Facebook, tweeter, and Instagram, it will help you save more. According to Lifehack, investing in new technology can also help you grow your business.
Here are a few good reasons why your business should invest in tech:
Competitive Edge
One of the best reasons as to why invest in technology is because it will give your business a competitive edge. Businesses have been using technology for a long time as their main competitive weapon. However, this isn't the only way that your business can get a competitive advantage.
The earlier your company adopts new technologies, the better you will be able to attract new customers. For instance, most businesses struggle and spend more to market their services and products. However, with SEO and digital marketing, you can easily convert leads into customers.
Save Time
Investing in new technology will help you save time by making normal business processes more efficient. It can also simplify and automate tasks that would otherwise take your employees days to complete.
What's more, if your business requires frequent communication between your employees and customers, investing in mobile technology can be a productive move.
Increase Productivity
Apart from saving time, new technology can help your employees to become more productive. For instance, if your business is still using the outdated PSTN telephone system instead of VoIP, you'll be left behind by your competitors.
According to CISCO, businesses that use VoIP are able to save over $1,700 monthly and improve employee productivity. Additionally, new research shows that employees who work in organizations that use new technology are more satisfied, creative, and productive.
Therefore, new technology can help you to cut costs and increase productivity.
Improve Security
You wouldn't leave the doors and windows to your home unlocked, so why leave your IT environment unsecured? It's vital that you invest in new information technology security to mitigate potential risks.
A data breach can render your business as untrustworthy and even lead to high fines that could put you out of business. Investing in your IT security will safeguard your employee and customer data from unauthorized access.
You can do this by simply investing in a multi-factor authentication system. Keep in mind that passwords alone aren't secure.
Expand Your Business
You certainly hope to expand your business in one way or another, and you need to do everything necessary to achieve this goal. Investing in various technologies will help expand your business in many ways.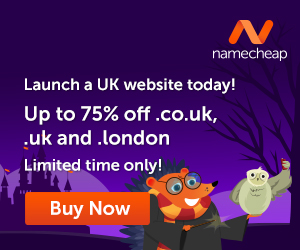 Therefore, you may want to invest in new technologies and use them to help you achieve your long-term goals.
Bottom Line As To Why Invest In Technology
Technology has the power to make or break your business. Therefore, invest in tech that fits your business needs and budget. Take slow but sure steps that will help your business grow. Your top priority as a business owner should be to invest in the right technology and at the right time. So, no more questions about 'why invest in technology' – just do it for the health of your business!
---
Images courtesy of Pixabay, UnSplash, and Pexels.
Do you know that the more you use your brain, the better it is for you? AND, the more difficult it becomes to get 'old'? Yup, the brain is really a 'muscle', and the more you 'exercise' it, the better and stronger it becomes. With that said, let's see how we can make the brain better.
How about that second career? Ever thought about writing? Or even have someone write for you if you think this would be a better alternative? Well, how about creating your own website? Letting your voice be heard…without actually talking…but using words online. We all have a story within us…what's yours?
The time is NOW, step out into the world of possibilities…do something different and discover new horizons. It is not difficult and certainly easy when you know the way to do it.
Let me introduce you to Wealthy Affiliate, the place where I learned how to create a website and 'let my voice be known'. This is where I learned how to create my own blog and connect with people who helped me along the way.
Get your free hobby makeover guide I created to help you get started.
In it, I will tell you:
When you learn how to create your own blog, you get to choose the things that you write about. You can also use the blog to make extra income.
Make Another Dream A Reality – Get Your FREE Hobby Makeover Guide TODAY – It is your motivation to make a new start in your life…no matter where you are – geographic location is NEVER a problem either, especially when you live the laptop lifestyle.
Photo by ThisIsEngineering from Pexels