5 Effective Business Points To Consider For Your Company's Growth!
What every business owner needs to do at all times – is to be looking at the bigger picture! Here are some business points to consider. Of course, each organization is made up of many parts, however, ALL the parts have to come together to effectively form the big picture as illustrated in this contributed article. Read on.
Business: Looking At The Bigger Picture
It's easy as a business owner to only see what's inside of a business, rather than looking at the bigger picture. The bigger picture opens up a business to innovation and opportunity, but half of the time people don't even know what they're looking for.
If you feel as though production has halted slightly, or perhaps you're not making as much profit as you once were, then this article is going to help you out. We've come up with 5 effective business points to consider for your company's growth. This should help your business go from strength to strength once more.
Evaluating Your Processes
It's important to think about your different processes in minute detail. You'll most likely have a few different processes that you stick by to make sure your business runs smoothly. One of them will be how your clients or customers order, whether you're selling services or products.
The way in which your consumers order should be quick and simple, but if there's one thing that all customers seem to complain about, it's the poor management of the ordering process and the way in which it hinders customers from getting to their end goal.
If we're talking about something web or app-based, then there's always going to be something that goes wrong. As good as the internet is, and as good as the developer might be that coded the website or app for you, technology does always break. When it does, you'll face a complete uproar from your customers. If your website went down for even just one hour, the number of sales you would lose could really damage your finances for the whole month.
The best thing we can suggest improving this process is to make sure you have a developer employed to manage the website or the app, and deal with any bugs as and when they occur. All you would need to do is pass the feedback along, and the developer could deal with it asap.
It's such a smoother process than having to call someone to get emergency help, and possibly have to wait hours for them to be ready for you. That's just one evaluation of one process you're bound to have. Your company will have so many more for you to consider, it's all about picking out the fine details and thinking of innovative ways that you can improve them.
Never think that your business is perfect how it is, always go through the process of evaluation and improvement if you want to go far.
Outsourcing Your Troubles
A business either relies on everything to be outsourced, or it doesn't trust outsourcing at all. But there does come a time when no business, no matter what they're doing, can cope without outsourcing a little something from time to time.
As profits start to grow, so does the responsibility or running a company, and trying to manage everything in-house. So, if you feel like you're feeling the pressure of the increasing jobs that you have to do, consider whether outsourcing is going to suit your particular need.
One of the best things to outsource has to be marketing. For one, knowing how to market in the right way is a challenge that many business owners try to tackle, and many of them fail. Small businesses, in particular, don't seem to bother trying to use any other tactic other than social media marketing.
If done right, it is a really effective tool that can get a business a lot of exposure. But, there's just so much more to the marketing world than that. There's SEO, content marketing, PPC, Adwords… the list could go on. But the list we speak of is full of tactics that you might not understand.
In walks a marketing consultant or agency. As long as you do your reviews and make sure the company is legit beforehand, then they will easily be able to run an effective marketing campaign for you. Just always read reviews, and always get the opinion of other people that you know within the business world.
Business Analyst
This is another one that people can be rather skeptical of. Bringing an outsider into your company to tell you how you could change the way it's run can just be annoying. But then again, a lot of owners assume their business is as good as it can be. If you feel as though you wouldn't trust someone else coming into your business to analyze all of your processes, we urge you to reconsider.
They're trained professionals, and a lot of them have degrees and have owned their own business previously. They know what to look for, and it can be so refreshing to have a new pair of eyes to tell you where you might be able to make improvements. Just like with the marketing situation, it's so important that you're reading reviews about the person you're going to bring in.
These things aren't cheap, but the more you spend, the better you're generally going to get. If your budget is big and you're willing to spend, don't waste it on someone who could take all your money and give you bogus advice. But at the same time, don't bring someone in, and then ignore absolutely everything they tell you. Take the advice, implement it, and if it doesn't work, you can always revert to the way you used to run your company.
Time-Saving Solutions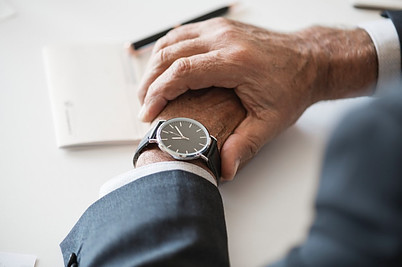 If you're not so rushed off your feet that you feel as though you've barely got time to do anything for yourself, then you're one very lucky business owner. Most of the time a business owner will find themselves rushed off their feet, with a million and one jobs to do.
So, you're obviously going to be looking for as many time-saving solutions as you possibly can.
Two of the biggest pains of your life will be payroll and sorting out the rota. One only comes once a month, the other might come weekly. For the rota, employee scheduling is made easy by using simple software to help you do it. Long gone will the days of manually having to upload who you want where, and when.
All you'll need to do is input the original data of who can work what hours, and which employees you're trying to schedule, and it'll draw up a rota for you. It'll also help you manage things such as booking time off, people wishing to switch shifts, and anything else that might be hindering your efforts from getting the rota sorted quickly.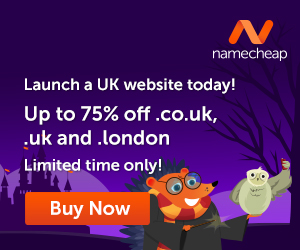 As for the payroll, it only comes around once a month, but when it does it can be an absolute nightmare to sort. You've got two options here. You can either go for the option of hiring an accountant to work in the office, managing payroll monthly as well as keeping the books up to date.
You may also want to consider procurement software. Just like its name "pro – cure," this software can cure all troubles of purchase orders, inventory, goods received/ returned, purchase requisitions, and invoicing. However, the market is filled with hundreds of procurement software, and you need to choose the best one from Tradogram.
Or you could use the software, just like with the employee scheduling solution. The software is always going to be cheaper, and you might well find that it's easier to manage. Software never takes a day off, and it can sometimes be more reliable in terms of not making mistakes.
However, it's important to remember that software is software, and it can just as easily malfunction and make mistakes that a human might not necessarily do. It all boils down to what you'd like to achieve money-wise, and how quickly you would like the job done.
Networking
Networking yourself is something you should have done from the very beginning, but it's easy to understand why not so many businesses actually do this. A lot depends heavily on marketing as they feel it's more cost-effective, and some genuinely have nerves about being in front of so many people.
Almost as if they're taking themselves and their business out of the comfort zone. But, what people don't realize is that networking through events and general business socialization is just as effective.
At trade events, you're getting that vital face to face interaction with customers that a lot of companies miss out on, especially those that are purely web-based. If you attended a big trade event, the level of exposure you could gain would be huge.
Not only that, but you would also be able to meet your different competitors, and have a nosey into their business and what they might be doing differently.
Even doing something simple such as attending or sponsoring a charity event will get your a great deal of exposure. Plus, it's always going to look good for your business if you're sponsoring something that is going towards a good cause.
So, now that we've listed 5 effective business points to consider for your company, and a way to start looking at the bigger picture, are you seeing your business in a new light?
There will be so many things that you can change if you just dig deep. It's about finding the right path for your business and focusing on your end goal. All the best.
Images courtesy of Pixabay and PublicDomainPictures.
---
Do you know that the more you use your brain, the better it is for you? AND, the more difficult it becomes to get 'old'? Yup, the brain is really a 'muscle', and the more you 'exercise' it, the better and stronger it becomes. With that said, let's see how we can make the brain better.
How about that second career? Ever thought about writing? Or even have someone write for you if you think this would be a better alternative? Well, how about creating your own website? Letting your voice be heard…without actually talking…but using words online. We all have a story within us…what's yours?
The time is NOW, step out into the world of possibilities…do something different and discover new horizons. It is not difficult and certainly easy when you know the way to do it.
Let me introduce you to Wealthy Affiliate, the place where I learned how to create a website and 'let my voice be known'. This is where I learned how to create my own blog and connect with people who helped me along the way.
Get your free hobby makeover guide I created to help you get started.
In it, I will tell you:
When you learn how to create your own blog, you get to choose the things that you write about. You can also use the blog to make extra income.
Make Another Dream A Reality – Get Your FREE Hobby Makeover Guide TODAY – It is your motivation to make a new start in your life…no matter where you are – geographic location is NEVER a problem either, especially when you live the laptop lifestyle.
Photo by ThisIsEngineering from Pexels