Sustaining A Reliable & Cohesive Recruitment Experience
What is your recruitment experience like? When we think of recruitment, it's not hard to consider the interviewee as the only professional in need of bringing something valuable to the table.
The best employees for your firm may not be those who can interview with deep and alluring charm
They are the person in search of employment after all, and so it can seem as though this simple process should be a cakewalk for anyone in control of it. Of course, this type of attitude is a quick way to gain inefficient results.
The best employees for your firm may not be those who can interview with deep and alluring charm, nor those with the most impressive set of credentials. Objectively this can seem the case, but they will not always be the right match for the role you are offering.
Sustaining a reliable and cohesive recruitment experience is not about the people you interview, but how you set up this process to begin with, and what standards you expect from it.
Willing investment, a chance to pause and assess the best possible path and recruitment diligence will combine into stocking your ranks with those who are most suitable time and time again. Here's what that may look like:
The Interview Process
The interview format you select can either help or hinder your potential applicants show their skills and also communicate with your team. A multi-stage process can ensure you whittle down candidates as they come in, but of course, scale this to the importance of your role.
It's not as if you'd ask for six interviews for someone hoping to work in your mail room versus a project lead. This can be important. Be stringent, while respecting the time of your applications. Ask direct questions. Focus on relevant context. Be consistent. This will help you balance the differences in your candidates in the correct manner.
Finding The Right Candidates
If you're finding it hard to gain the right candidates in the first place, or you're struggling to offer your positions to the right crowd, you're going to have trouble.
This is why taking the time to learn more about the best recruitment agencies that could aid you is an essential part of any cohesive recruitment plan. Leaving this to the experts and providing them with the baseline criteria you hope to fulfill will enable you to make the best choices, time and time again, ensuring the best recruitment experience possible.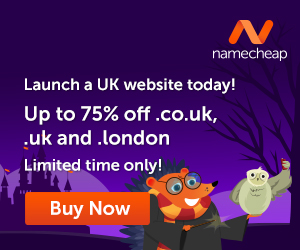 Testing & Verifying Their Skills
It's also important that you test and verify the skills of those you plan to hire. Vet them, don't just take them at their word. Speak to past employers, ensure their social media profiles are relatively clean or free from controversy, and put them through a pre-arranged case study or trial shift should you wish to see how they think about things.
The 'sell me this pen' ideal is often a huge cliche, but it works, and taking this mindset to your recruitment practices can be thoroughly enlightening.
With this cohesive set of priorities, we hope you can curate further success in your recruitment efforts. After all, your firm is only as good as the people you stock it with.
---
Images courtesy of Pixabay, UnSplash and Pexels.
When you learn how to create your own blog you get to choose the things that you write about. You can also use the blog to make extra income.
Here is where I learned how to create my own blog and connect with people who helped me along the way.
Make Another Dream A Reality – Get Your FREE Hobby Makeover Guide TODAY – This is your motivation to make a new start in your life.