Making Sure That Your Commercial Property Investment Is Perfect
Any place of business, private or commercial property investment, needs to reflect the purpose for which it was intended. Any business needs to be aware of its online as well as its offline presence – they both go hand-in-hand when it comes to branding.
Any business needs to be aware of its online as well as its offline presence - they both go hand-in-hand when it comes to branding.
Have read of this contributed article and see if the points presented resonate with you and your business.
When you first set up a small business, chances are that you will operate from home. You are likely to be the only person involved in the venture, so operating from home is extremely simple and convenient. 
You can get out of bed in the morning and start work immediately, and stop working later at night, as you don't have to worry about commuting. Operating from home is also a whole lot cheaper – you don't have to worry about commercial property investment with regards to rent, energy bills, or other costs commonly incurred such as security or extra staffing costs.
Securing A Desirable Location
Location should probably be top of your list when it comes to securing the perfect commercial property. Reasons for this will vary depending on the type of industry you are operating within. 
If you are looking to set up a retail store, the right location can help sales to go through the roof, while the wrong location could potentially cause you to go out of business. 
An ideal location will be in a high street area. These areas tend to generate a lot of footfall and the more people who pass by your store, the more people you can attempt to entice in with window displays, and the more people who are likely to browse your stock and make purchases.
If you are operating an office block, location can have an impact on your brand name. Placing yourself among the big dogs makes people automatically assume that you are also one of the big dogs. This can help you to make a name for your brand within its field. 
A good, central location close to public access links and transport links can also help you to attract some of the best employees possible. People are more likely to want to work for a company where they can go to work in a nice location that is easy to get to!
Signpost Spaces In Obscure Locations
Sometimes you can secure a property that is just off the high street, so there are lots of people passing nearby, but not directly past your storefront. If you find that this is the case, you should signpost your store. 
Place placards, posters, or literal signposts in busier locations, directing the way to your store. This can let people know that your store does exist, even if they can't immediately see it. It can also help people out who are actively looking for your store but are having difficulty making their way there. This is likely to drive more traffic to you.
Size
Once you know where you want your commercial property to be located, you should start considering the amount of space that you need for you and your employees to work well, and also to accommodate any visitors or customers passing by. Many small business owners make the mistake of hiring out the smallest property possible that can accommodate their needs.
This makes sense in a way – smaller properties tend to come hand in hand with smaller price tags. The less you spend on commercial property related expenses, the more profit you can take home at the end of the day, as you will have fewer expenses to cover. 
However, when it comes to the size of your commercial property, you should try to opt for something slightly bigger than what you need. 
Why?
Well, if your brand starts experiencing more success when you establish yourself through a brick and mortar presence, you will need to expand slightly over time. If you can expand in the space that you already have, you can stay there for longer. 
This reduces the amount of time, hassle, and expense that you would find yourself forking spending should you have to move to a commercial property in the near future. It also minimizes consumer confusion that often results from moving regularly. You can stay in the same space, exerting the same presence for the foreseeable future!
Landscape Gardening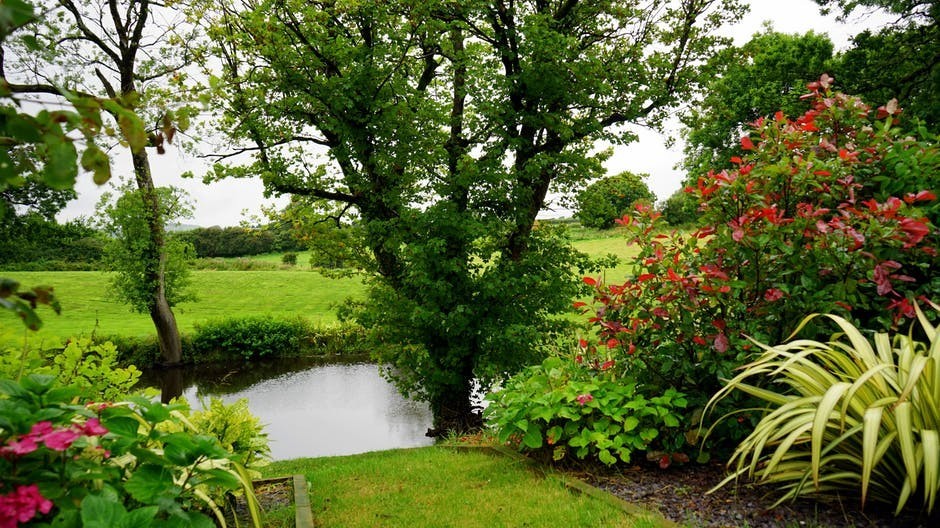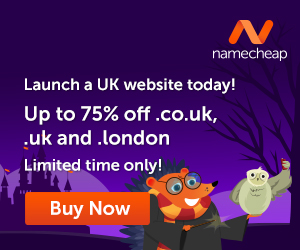 Some commercial properties form part of a skyscraper or tower of offices in a city centre and there's no greenery to be seen for miles around. 
However, there are many businesses that have their own expanse of land surrounding the commercial property. If this is the kind of commercial property that you already operate within or that you intend to move into, you're going to have to take some active steps to ensure that the land surrounding your business is maintained properly. 
You don't want employees, customers, clients, partners, or potential collaborators turning up, only to find that your business appears to be in the midst of overgrown wasteland. 
To make life simple for yourself, it is generally best that you work hand in hand with a company like Atkins that will provide you with high-quality ground maintenance year round. Areas of focus should include:
Mowing any lawns – this will prevent grass from becoming long. Long grass looks messy and unkempt, and can also pose a safety hazard, as individuals walking through long grass cannot see exactly where they are treading. They may trip, twist an ankle, or stand on sharp debris.
Pulling weeds – weeds can grow extremely quickly when left unchallenged. If you turn a blind eye to them at first, they will quickly flourish and soon your commercial land will be overrun with them. It is important that they are tackled as soon as they start to establish themselves.
Pruning trees – sure, trees will fare okay if they are left to their own devices. But it's important to remember that trees don't simply grow up. They grow out as well! If you have trees growing close to your commercial property, their branches can extend and start blocking windows or doorways. This will minimize natural light that filters into your commercial property and can also damage your windows.
Trimming bushes – any bushes around your commercial property should be trimmed into shape with a good pair of shears. This will give the space a better kept and more professional feel. If you want to go all out, you could have bushes shaped. Good ideas include shaping them into the initial of your business name, or into a similar shape as your business logo!
Cleaning The Windows
Nowadays, increasing numbers of business owners are seeking out commercial properties that have primarily glass exteriors. Not only does this type of design make their commercial property look more modern, but it has a practical purpose too. 
More glass windows means more natural light can filter into the property's interior and this helps to make a better working environment for staff members. Natural light can influence or circadian rhythms, keeping us bright, awake, and alert during the day. 
This, of course, can improve your staff's productivity. When your staff leave and go home from being in a bright, naturally lit space all day, they will also feel ready for bed when it gets dark, helping them to get a good night's sleep on the night. 
This encourages them to get their head down early, resulting in well rested and recuperated employees entering your commercial property again for their next shift in the morning. 
However, commercial properties with lots of glass face one particular problem – they can appear dirty more easily than properties composed of other materials. Dirty glass is extremely easily noticeable. 
What's more? You can see the dirt from inside your store or office, as well as from outside. You can rid the space of smears, dirt, spills, and other mess by ensuring that they are cleaned thoroughly on a regular basis. 
Now, chances are that you wouldn't have time to do this yourself anyway, but many properties are extremely far from the ground, and you probably wouldn't be able to safely clean outdoor windows for yourself without thorough training.
So, instead, employ professional window cleaners who will have the equipment, training, and expertise to safely clean all of your windows to gleaming perfection!
Sure, moving into a commercial property when you're used to operating on a smaller scale can be relatively intimidating at first. There really is a whole lot to take into account before signing any contracts for commercial properties.
And there's a whole lot of maintenance that you will have to carry out for the foreseeable future once you've found the right commercial property for your needs.
But hopefully, the above information has helped to show you what you should be looking for, and has provided you with some advice regarding a few tasks that you will have to keep on top of once you decide if a commercial property investment is the right business move for you!
Images courtesy of Pixabay and Pexels.
---
You can put your thoughts on paper but learning how to build your own blog is something different. If you have the right training it is not that difficult.
When you learn how to build your own blog you get to choose the things that you write about. You can also use the blog to make extra income. Here is where I learned how to build my own blog and connect with people who helped me along the way.
Click Here and see what it is all about!