Common Small Business Mistakes You Need To Think About

I am sure that you know that there are some common small business mistakes that ANY business should pay attention to avoiding when it comes to their business health. When you are starting with a small business it can be quite daunting.
There is so much to learn in such a short space of time to make sure you are successful and grow continually throughout the first few years. There are common mistakes that people make but we learn from them and can hopefully avoid them too most of the time.
I am sure that you know that there are some common small business mistakes that ANY business should pay attention to avoiding when it comes to their business health.
One of the big things you will need to think about for your business is how you will be seen and interpreted by the world. Most businesses find their voice through social media and their website.
Having an online presence is a big part of any business now and can make or break them. Customers like to be able to see their favorite and newly discovered businesses online and on social media so they can see things like behind the scenes, new releases, and upcoming news and announcements all while scrolling through their news feed.
A much under-looked of the more common small business mistakes is the lack of attention to detail. Important things to think about when posting on social media is to always make sure you are on it with spelling and grammar as well as posting clear and relevant images, simple things like this will help your account from flopping.
Another important aspect to be aware of is to have transparent supply chains. It is important and needed to make rapid decisions. Supply chains normally are quite slow to react operationally to changes in the demand downstream.
This can lead to the bullwhip effect and higher levels of inventory through the chain. By addressing this visibility in the supply chain as a key driver you can make real-time decisions. You will then have a better appreciation of the end-to-end inventory control so it is more cost-effective.
Don't run before you can walk, some small businesses make huge goals, which is great. It is good to have goals and dreams but some of the small businesses will put money in all different places without thinking it through and can end up losing money.
Always do your research before outsourcing jobs that you may be able to do in-house and try to save money where you can. See if your local governments offer discounts or grants for small businesses that can help give you that boost when starting up.
Before starting your business and generally throughout trading it is always a good idea to keep an eye on competitors. You don't want to all look the same like you are copying each other and offering the same services.
It is important to stand out from the other businesses, offer something new and fresh that they can't offer. They can then tip customers and clients to you when they are doing their research or looking to buy something you offer.
Being a small business in an ever-growing economy can be hard, but it is worth it and just needs some time, effort, and good management. These common small business mistakes tips can help you be on your way to be successful and grow more and more every year.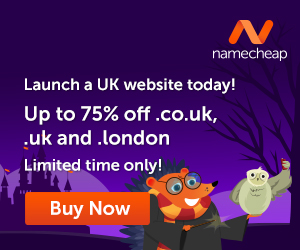 ---
Images courtesy of Pixabay, UnSplash, and Pexels.
Do you know that the more you use your brain, the better it is for you? AND, the more difficult it becomes to get 'old'? Yup, the brain is really a 'muscle', and the more you 'exercise' it, the better and stronger it becomes. With that said, let's see how we can make the brain better.
How about that second career? Ever thought about writing? Or even have someone write for you if you think this would be a better alternative? Well, how about creating your own website? Letting your voice be heard…without actually talking…but using words online. We all have a story within us…what's yours?
The time is NOW, step out into the world of possibilities…do something different and
discover new horizons. It is not difficult and certainly easy when you know the way to do it.
Let me introduce you to Wealthy Affiliate, the place where I learned how to create a website and 'let my voice be known'. This is where I learned how to create my own blog and connect with people who helped me along the way.
Get your free hobby makeover guide I created to help you get started.
In it, I will tell you:
When you learn how to create your own blog, you get to choose the things that you write about. You can also use the blog to make extra income.
Make Another Dream A Reality – Get Your FREE Hobby Makeover Guide TODAY – It is your motivation to make a new start in your life…no matter where you are – geographic location is NEVER a problem either, especially when you live the laptop lifestyle.