[List]6 Small Business Common Mistakes Which Impact Their Online Presence
Building an online presence for your small business is a must, especially in times like these. With most potential and existing clients surfing the internet in their leisure time, you cannot afford to lose out on the many benefits a firm online presence offers.
Did you know about 48.59% of website views worldwide were through the use of mobile phones? Despite this growing percentage, some small businesses fail to build mobile-friendly websites to enhance the customer experience. Read further to find out some of these common mistakes made.
Not Having a Website
A website is a necessary online tool that presents your business to the customer and is the first impression you create for your company. Unfortunately, some entrepreneurs see a website as not crucial to the business' overall success.
For some, business being operational and enabling them to transact with few clients alone is enough. However, this is a flawed mentality because websites help entrepreneurs unlock many business potentials they may not have encountered initially.
Additionally, it creates a platform to build stronger relationships with existing and potential customers. One primary reason believed to explain the non-existence of websites is due to the belief that some businesses are basic services and do not require an online presence.
For example, some entrepreneurs operating hair salons and cafes believe their clientele base is already established and does not require any web presence.
An out-of-date website
An out-of-date website is equal to not having one at all. The reason being, even though the website exists, there's nothing new on that platform that gives the potential or existing customer an indication of how serious a business you are.
For some entrepreneurs, it may boil down to saving costs, but the issue is, refusing to update your site will cost you more money in the long run.
The web design is what first attracts customers to your page. The visual appeal helps people form an impression/opinion about the business, even before evaluating your main content and services/products you offer.
Non-friendly mobile website
For purposes of streamlining online business activities, many companies have websites also optimized for mobile phones. A functional website that can easily be accessed via the smartphone is convenient and makes an online search hassle-free.
According to Statista, 48.59% of website views were done from mobile phones (tablets excluded). The number has grown steadily from 2015 and is expected to hit the 60% range by 2025.
Furthermore, websites optimized for mobile phone users tend to score higher ratings when customers evaluate the ease of doing business with companies. Moreover, there are three things an optimized website should be able to do on a mobile phone. They are:
Load in 3 – 5 secs

Draw the customer to the key message

Have easy navigation with a noticeable call to action
Using a free email provider as the business' email address
A domain name is a necessary identification for your business and your website. It represents your company's identity and gives credence to your existence as a serious-minded entity.
However, for whatever reason, some entrepreneurs adopt free email provider domain names without giving much thought to creating one specific and relevant to the business they run. For example, if your business is named Line Shipping, what do you think will look and sound more professional to the customer?
Michelle96@gmail.com?

info@LineShipping.com?
The second address looks more professional and will give you a competitive advantage over another company that uses an unprofessional business email format. In a 2019 survey conducted in the United States, 65% of consumers felt more drawn to company-branded electronic mail addresses.
Even though some prefer to merge a free mail service domain with their company name, experts advise against it. For instance, LineShipping@gmail.com may seem alright but still gives rise to phishing and email scam concerns.
Using a social media page as your only web address
Did you know about 51% of American small businesses own websites? A little search, however, revealed even more details. 80% of all small businesses in the US use social media.
This means, more of these companies use social media platforms to reach out to customers. Indeed, social media has played (and continues to play) a huge role in marketing and advertising, but it has its limitations as well.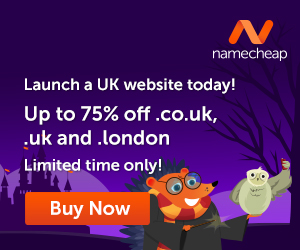 To correct this error, first, register a domain name and redirect it to your company's social media page. The technical term for this is domain forwarding. It works on the same principle as forwarding mail. With as little as five minutes, you can create a setting that will automatically redirect people to your respective social media pages.
Failure to implement local SEO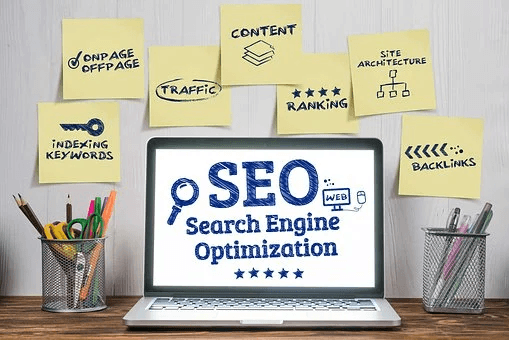 Many business owners fail to implement local SEOs when building an online presence for their companies. In a survey that sought to assess the importance of Search Engine Optimizations, 89% of respondents disclosed that they search for local businesses once a week.
How can you do this? First of all, integrate local keywords into the written content on your website. Go further to embed a Google map on your 'locate us' or 'contact' page. More importantly, verify your listing on Google My Business.
Keep in mind that a strong local SEO directly influences your business rankings and search results within your geographical location. This then becomes a building block upon which you can perform better on the global search rankings and gain a wider audience.
Boosting your company's visibility is an essential component for operations, marketing, and advertising. Regardless of your business size, attaching seriousness to the fundamental operations elements will pay off in the short to long term.
Now, you may have realized that most of the things you ignored or downplayed their essence are critical to your business' success. Your digital footprints should be as strong as your physical existence. Besides, what better way to have a strong brand on both levels (virtual and physical) than take advantage of the moment. Online presence for businesses can only get better.
---
Images courtesy of Pixabay, UnSplash, and Pexels.
Do you know that the more you use your brain, the better it is for you? AND, the more difficult it becomes to get 'old'? Yup, the brain is really a 'muscle', and the more you 'exercise' it, the better and stronger it becomes. With that said, let's see how we can make the brain better.
How about that second career? Ever thought about writing? Or even have someone write for you if you think this would be a better alternative? Well, how about creating your own website? Letting your voice be heard…without actually talking…but using words online. We all have a story within us…what's yours?
The time is NOW, step out into the world of possibilities…do something different and
discover new horizons. It is not difficult and certainly easy when you know the way to do it.
Let me introduce you to Wealthy Affiliate, the place where I learned how to create a website and 'let my voice be known'. This is where I learned how to create my own blog and connect with people who helped me along the way.
Get your free hobby makeover guide I created to help you get started.
In it, I will tell you:
When you learn how to create your own blog, you get to choose the things that you write about. You can also use the blog to make extra income.
Make Another Dream A Reality – Get Your FREE Hobby Makeover Guide TODAY – It is your motivation to make a new start in your life…no matter where you are – geographic location is NEVER a problem either, especially when you live the laptop lifestyle.