Conquering Your Fears When It Comes To Your Startup!
Conquering your fears are things that everyone goes through. It becomes even more overwhelming especially when it comes to your business startup.
Perhaps you're thinking about starting out in the world of self-employment. Sick of working for 'the man' or wanting to pursue a business idea you have long been considering, you're nearly ready to start out on your own. And yet you haven't, perhaps because your mind is consumed by those 'what if' fears that hinder you from progressing. On the other hand, you may have started out in business, but some of those fears may still be consuming you.
Conquering your #fears are things that everyone goes through.
Whatever the case, in this contributed article, we will look at two of the more common startup fears, and give you some ideas on how to go about conquering your fears.
Fear #1: Losing Money
When you're working in part or full-time employment, you have a steady income coming in. The same isn't always true of self-employment. The onus is on you to make money so the pressure is on you to be financially wise.
Tip 1: Before starting out in business, ensure you are financially stable to make it through the first year. Have money put away for your personal life, and separate this from your business funds. This way, if your business doesn't make a profit quickly, you will still have some money for your personal needs.
Tip 2: Run your business frugally. You don't need to spend a lot of money on your startup, as there are free or low-cost ways to do almost anything. Utilize free software for your business tasks, push your business with cheap marketing ideas, and shop around for your business needs, pricing up everything from your office supplies to the technology you use. Cheapest isn't always the best, but until you make a profit, you do need to cut costs.
Tip 3: Hire an accountant. He/she will help you to budget your finances, give you advice on taxes, and will help you find ways to cut costs in your business. Particularly when you are a little weak with money matters, the services of an accountant will be invaluable.
Tip 4: Safeguard yourself from those legal issues that could harm your business financially. From compensation claims for personal injury to problems relating to taxes, your finances could take a hit. Acquire legal services from licensed attorneys, seek advice to preempt legal problems, and have them on speed dial ready to advise you should a legal issue arise.
Fear #2: The Unknown
What if I don't make it? What if my business fails? What if I don't have what it takes? We can't predict your future, but you can take some steps to determine it.
Tip 1: Believe in yourself. It's easier said than done, we know, but provided you have some skills for business and have a reasonable business idea, then you probably do have some of what it takes. So, think positively. Start with a mindset for success and not failure, as that will give you drive and determination to push through any obstacles and challenges in your way.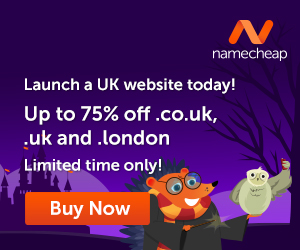 Tip 2: Commit to business training if you are unsure you have the skills needed. Or look for specific courses to brush up on those areas where you are weakest. The stronger your skill set, the stronger your business will be.
Tip 3: Seek support from a business mentor; somebody already experienced in business, and who can help you chart the way forward. You might not know what you're doing, but they will have advice based on their experiences that will help you offset failure.
Tip 4: Think of the alternative for not starting a business. While the future is unknown, would you rather stay within your present situation? If you hate your job or if you have a business idea worth pursuing, surely it's better to move ahead rather than stay where you are now. You might not make it, but then again you might find great success. Some risks are worth taking!
Final Thoughts To Consider
At the very start of your journey in business, there will be fears and uncertainty. This is normal, so don't let this deter you. But follow the advice we have given you in this article, and continue to research anything that is causing you to worry and pretty soon, you will be conquering your fears. You will learn as you go, and eventually, many of your fears will drift away as you gain the experience and skills that come with running a business.
---
Images courtesy of Pixabay.
You can put your thoughts on paper but learning how to create your own blog is something different. If you have the right training it is not that difficult.
When you learn how to create your own blog you get to choose the things that you write about. You can also use the blog to make extra income. Here is where I learned how to create my own blog and connect with people who helped me along the way.
Click Here and see what it is all about!