By The Book:Common Legal Issues A Startup Faces
In this article. we will look at some common legal issues that a startup might face and how to make things work out. It's a very aggravating diversion when you're trying to focus on your business, but rules, regulations, and legal essentials get in the way. Developing a startup means complying with so many rules that it can be so confusing. To begin with, you want to work hard on developing your business, but you have to be aware of the common legal issues that businesses face. So, what are these?
The Definition Of Relationships
At the inception of a company, it's important that you develop a business structure, such as a sole proprietorship, corporation, limited liability company, but then you need to regulate the relationships. You need to distribute responsibilities and liabilities, and then ensure that these are documented via a shareholders' agreement.
It's a very aggravating diversion when you're trying to focus on your business, but rules, #regulations, and legal essentials get in the way.Click To Tweet
The Incorporation Procedure
It varies depending on where you are; one of the common issues with the incorporation process is if a name is available, as well as registering the business structure. Again, documentation is vital, and this stage is essential to stimulate the creation of a new business. Registering a company is straightforward due to the abundance of resources out there, but it's your responsibility to ensure that the rules are followed.
The Taxes
It's a common problem faced by small businesses; the problems relating to taxes are widespread, especially if you don't register with the tax authorities, and work with an accounting specialist so everything is above board. Not every tax law applies to every business, but if you don't comply with the ones appropriate to you, you can find yourself in hot water, face fines, or you may end up in front of a judge depending on how long you've been ignoring these responsibilities!
Employee Regulation
As already mentioned, the definition of the roles is essential, but if you shirk your responsibilities towards your employees, and don't draft a proper contract and comply with the employment laws, you may find yourself with lawsuits for unfair dismissal, discrimination, and breach of contract.
Business litigation problems are, unfortunately, very common, but if you find yourself on the receiving end of this, numerous labor and employment law firms like Ogletree Deakins, Nash, Smoak & Stewart can provide essential legal support. If you find yourself being sued by an employee, it can be a very stressful process, understandably, but it can spell disaster for your business reputation.
Intellectual Property
For every business that develops new services or products, intellectual property becomes an integral component. If you don't protect your ideas you could find yourself without identity, because it's been stolen by somebody else.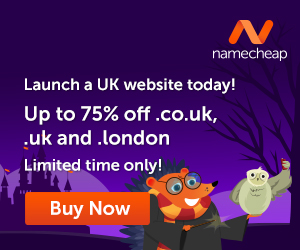 Anything that you create can be protected by copyright or patent laws, and this is why you need to speak to an intellectual property lawyer so you can understand how best to protect your designs, logos, as well as your identity and products you provide.
As far as the common legal issues are concerned, these run the gamut.
Legally speaking, there are so many gray areas. If you need to know if you are doing something right, it's always best to consult a legal professional. Do things by the book, and you won't find yourself in trouble.
Images courtesy of Pixabay
You can put your thoughts on paper but learning how to create your own blog is something different. If you have the right training it is not that difficult.
When you learn how to create your own blog you get to choose the things that you write about. You can also use the blog to make extra income. Here is where I learned how to create my own blog and connect with people who helped me along the way.
Click Here and see what it is all about!