Coping With Stress In Business – Firefighting Technique?

As a business owner, coping with stress in your business will and does happen. Let's talk about the 'business firefighting' technique to help alleviate any potential issues that might occur. Because there are so many perceived threats to the business at every turn, this can be a very stressful thing to deal with on a regular basis. That aspect of "firefighting", stopping problems as and when they arise, can be a very anxiety-inducing thing to go through all the time.
As such, when it comes to minimizing stress, it's not just about ensuring the business has a plan to cope with these problems, but also, it's about making sure you don't feel the negative impacts on a regular basis. Because if you find that you are stressing out every single day, this is going to have a negative impact on the business, not to mention your long-term health.
As a business owner, coping with stress in your business will and does happen.
What are the best ways in which to cope with both aspects of stress? Read more in this contributed article.
Outsourcing The Right Components
Outsourcing is one of the best ways to solve any in-house issue. If you feel you don't have the necessary components in-house, you have to outsource. There are many outsourced IT support agencies, marketing agencies, and numerous components that work with the business to ensure that your vision remains intact.
This is one of the big problems many people have when it comes to outsourcing.
But outsourcing isn't what it used to be: selling off a stake in the business. Outsourcing to a company, whether it is an IT support business or something else means that you are working with another company and ensuring that you're giving the skills you don't have to a better entity.
This means that you don't have to firefight these aspects, and you can put your trust in these people to do the right job.
Learning The Act Of Delegating
Running a business means that you have to take on a lot of these components yourself. But, if you feel that it's only you that can do the job effectively, this is going to have a negative impact over the years. Learning the act of delegating is something that you have to realize within yourself.
By hiring the right people at the very outset, you can find people that will be able to shield you from major stresses, but also take on a good chunk of the tasks. This means that they will be able to deal with problems when they hit the fan, but can also provide you with insightful advice when it comes to problem-solving. Problem-solving is all about prevention rather than cure.
Coping With Things Better
And it's not just about dealing with the business side of things, but it's about coping with your own reaction to stress. If you are one of those people that are wired for stress, this means that you will forever be staying up late checking your emails, but never actively switch off.
Of course, it can be a difficult thing to achieve, especially when you have such a big hand in all the business dealings, but you need to learn certain stress management techniques. Ultimately, it's about finding the right things for you. But look at the people you admire, and see what they do.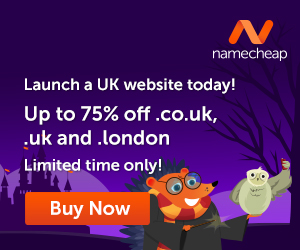 So many people go towards meditating, deep breathing, but also learning how to switch off from life just by switching off their phone. These things are all pertinent, but it's all about finding the right thing that suits you.
Ultimately, if you feel that you are constantly "thinking away", you will never fully switch off. This means that your life is about the business, and as such, you will have a very difficult few years ahead of you. And you may get to a point where you are so unwell, that you won't be able to run the business anymore.
Business firefighting is very much a common thing because if you don't have the best problem-solving techniques, you are going to be constantly batting these things away, when in fact, you should be focusing on the business. When it comes to firefighting, it's about prevention, but it's also about ensuring that these problems don't overwhelm you.
---
Images courtesy of Pixabay.
You can put your thoughts on paper but learning how to create your own blog is something different. If you have the right training it is not that difficult.
When you learn how to create your own blog you get to choose the things that you write about. You can also use the blog to make extra income. Here is where I learned how to create my own blog and connect with people who helped me along the way.
Click Here and see what it is all about!


Coping With Stress, Coping With Stress Of New Job, Coping With Stress On The Job, How To Deal With Stress Under Pressure