[List]10 Proven Ways To Create A Healthier Home Office Today!
Creating a healthier home office is imperative if you don't currently believe your WFH space is up to par. You're going to be spending a large portion of your time in this room, so you need to make sure it's conducive to your work and that you feel good as you do so. Below, we have 10 proven ways you can create a healthier home office, so take a look and see what you can use!
Create Your Own Indoor Jungle
Creating your own indoor jungle using your favorite plants can be a fabulous way to improve the air quality and make your home office more usable. Many plants, such as peace lilies and snake plants, can be used to clean up the air as well as beautify your space.
Have fun and incorporate as many plants as you like to make your space healthier and super pretty.
Make Sure Your Furniture Supports Your Health
Don't buy cheap furniture! Make sure the furniture you incorporate into your home office is going to support your health – your chair, for example, should be ergonomic to support your spine health and ensure you're sitting in a healthy position as you work. Your screen should be at eye level, too. Have a look at this post to see what healthy equipment you should consider including in your home office.
Keep It Clean
Your home office must, of course, be clean to be healthy. This is largely down to you: try to avoid eating in your home office, and make sure you hoover and dust regularly. You may also want to look into help from a company like DUCTZ air duct cleaning to get the best results. You may not be able to take care of all maintenance tasks yourself for the best results!
Let In As Much Natural Light As You Can
Natural light is crucial for our energy levels, and yet most of us don't get nearly enough of it. Letting in natural light is the best way to get a boost of natural energy, as well as a mood boost.
Let in as much natural light as you can by using the right window treatments and keeping your windows super clean. It will make a difference!
Use Color To Your Advantage
Could you use color to your advantage? Yes, you can! From the wallpaper to decor objects, and even some fun tech lighting options – there are loads of ways to include color to brighten the room. Take a look at the mood of certain colors and see what will help you in your home office. Orange, for example, can be linked to happiness and creativity. Blue can be linked to tranquility. What sort of colors will help you as you work?
Keep Clutter At Bay
Space out your furniture and make sure your room isn't super cluttered while you work. Ensure you have room to move about and that everything has a place, otherwise you might find that the messy office messes up your mind.
Invest In Storage
Having the right storage will help to keep your office tidy and help you to keep your stress levels low. You'll be able to find what you need in no time, and you'll easily be able to store important documents and items.
Never underestimate the importance of storage – you can even go for stacking storage or storage attached to your wall if you're short on space.
Block Out Noise Effectively
Noise pollution from things like roads, washing machines, or arguing kids is a common problem when working from home. Not only will it distract you, but it can also raise your blood pressure and stress levels! Make sure you block out noise effectively with noise-canceling headphones.
Stay Hydrated
Keep a bottle of water in your home office to stay hydrated all day long – remember that even a small drop in hydration can result in lower productivity and concentration levels!
Stay Inspired
Finally, find a way to stay inspired in your home office. Could you put pictures and quotes that inspire you on your wall? Could you paint a mural? Put up post-it notes to remind yourself why you're doing this? Do what you need to do to stay inspired and be consistent!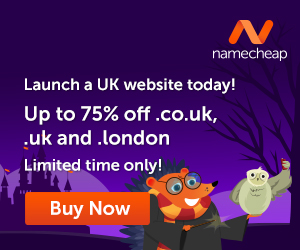 Creating a healthier home office is possible, whatever space you have available. You may just need to get creative if you don't have a spare room. Could you section off the room with a partition? Even a corner can become your home office with the right headphones! How are you going to create a healthier home office? Let us know in the comments!
---
Images courtesy of Pixabay, UnSplash, and Pexels.
Do you know that the more you use your brain, the better it is for you? AND, the more difficult it becomes to get 'old'? Yup, the brain is really a 'muscle', and the more you 'exercise' it, the better and stronger it becomes. With that said, let's see how we can make the brain better.
How about that second career? Ever thought about writing? Or even have someone write for you if you think this would be a better alternative? Well, how about creating your own website? Letting your voice be heard…without actually talking…but using words online. We all have a story within us…what's yours?
The time is NOW, step out into the world of possibilities…do something different and
discover new horizons. It is not difficult and certainly easy when you know the way to do it.
Let me introduce you to Wealthy Affiliate, the place where I learned how to create a website and 'let my voice be known'. This is where I learned how to create my own blog and connect with people who helped me along the way.
Get your free hobby makeover guide I created to help you get started.
In it, I will tell you:
When you learn how to create your own blog, you get to choose the things that you write about. You can also use the blog to make extra income.
Make Another Dream A Reality – Get Your FREE Hobby Makeover Guide TODAY – It is your motivation to make a new start in your life…no matter where you are – geographic location is NEVER a problem either, especially when you live the laptop lifestyle.