Creative Thinking Examples For Businesses In Dire Straits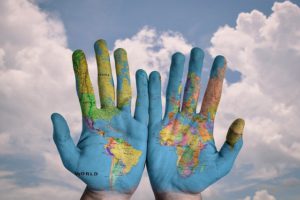 Need some creative thinking examples, especially under the current world health crisis? Read more. Life isn't great right now thanks to the Covid-19 virus that's sweeping the globe.
Whether you're in Belgium or the US, everybody has to do their bit and hunker down until it's safe to come out. For business owners and entrepreneurs, this means losing a huge chunk of sales and profits and potentially filing for bankruptcy.
You never know your strength until the circumstances show up.
However, when things seem bleak, creative and innovative companies shine a light for the rest of the community. So, regardless of the industry and how tough it is currently, there are ways to make money.
Here are the incredible creative thinking examples that you shouldn't forget.
Boober Eats
Exotic dancing isn't to everyone's taste, yet there's no denying that strip clubs have jumped on the innovation bandwagon and not let the situation get them down. 'Boober Eat' is the name of a delivery service in Portland, Oregon, where exotic dancers deliver takeout food to customers.
Aside from being a novel take on ordering food, it's also a viable way for the Lucky Devil Lounge to make enough money to pay its staff, which is around 100 people. As you may imagine, strip clubs in Las Vegas are cottoning on to the idea and using it to bring the mountain to Moses!
Medical Discounts
The world relies on its medical professionals when a disease such as Covid sweeps through nations. Nurses, in particular, are on the front lines without being compensated nearly as much as doctors or specialists.
As a result, companies in the UK are using creative thinking examples and are trying to make the crisis easier on National Health Service staff by offering comprehensive discounts.
Firstly, it's an excellent target market considering nurses don't always have the time to shop or cook. Secondly, it's a scheme that people will remember long after the pandemic is over. There is a list of business and promotions here if you want to find out more about individual firms.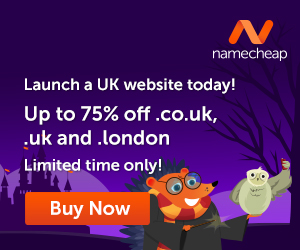 Student Treasures
School is out for the summer, and it might not be back by autumn or winter at this rate. For kids and parents, this is a terrible scenario because children need to learn to broaden their horizons. Therefore, it falls on Moms and Dads to make the transition from parent to teacher, and it's not a straightforward one.
Student Treasures Publishing makes the process a lot simpler with its free writing activities for Kindergarten students. The templates allow you to follow a set structure so that you and your children can learn together. Anything that helps homeschooling families is going to be a massive hit for the next few months!
Coronavirus-Proof
The good news is that you don't need a new idea to make a profit. The trick is to limit the damage caused by Covid-19 as much as possible to avoid turning a loss. Getting organized is paramount as it encourages you and your staff to be more productive.
Therefore, clear channels of communication are essential. This entrepreneur post has more ideas, including installing automated software to reduce the need for human employees to doubling down on lucrative markets.
How do you plan on surviving this crisis? What are your creative thinking examples that will give you the motivation to fight this crisis? And better still, help others as well.
---
Images courtesy of Pixabay, UnSplash and Pexels.
When you learn how to create your own blog you get to choose the things that you write about. You can also use the blog to make extra income.
Here is where I learned how to create my own blog and connect with people who helped me along the way.
Make Another Dream A Reality – Get Your FREE Hobby Makeover Guide TODAY – This is your motivation to make a new start in your life.