Work Organization Tips For A Home-Based Business[List]
What are your work organization tips when it comes to working from home? Do you use any? Do you realize the importance of 'defining your work ethics' especially in any home-based or small business?
Working at home is a difficult beast.
If you are one of those people who have recently started on their journey to self-employment and set up a business from home, you are part of a very popular trend. A lot of people are now looking to take control of their lives by running their own business.
But the difference between a novice entrepreneur and a seasoned one is all about those little skills learned along the way. Organization is one of those things that we may not necessarily consider to be crucial at the outset, but as time goes on, it becomes one of the most invaluable skills.
So let's bypass the learning curve, and provide you with the most important organizational tips for running a business at home.
Keep Those Accounts In Order

Your finances will be everything. When you need to chase an invoice that hasn't been paid or a customer needs a refund, you need a proper system to ensure that your accounts are in order, and above board.
These days, it's never been easier due to the various types of accounting software. But also, in regard to items like receipts, and being able to scan documents with your phone, you need never have to set aside a morning or afternoon to catch up on your paperwork.
Angle Your Working Space To A Productive Pattern
Working at home is a difficult beast.
You may need to find the right ways to maintain productivity and comfort, through heating your home to a certain temperature, or completely blocking out the rest of the home so you can focus on your tasks.
But you also need to ensure that the working space you inhabit has significant touchstones that aid rather than hinder productivity. This is a 'no-brainer' when it comes to basic work organization tips.
This means that, above all else, you've got to keep your space free from clutter. If you can't keep track of the various paperwork, you're going to struggle! Think about the logical process of your day, and when you do certain tasks.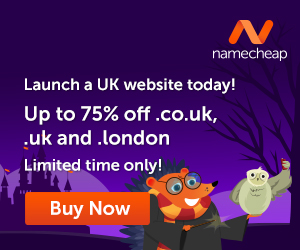 Having a sort of conveyor belt approach to your day, by organizing certain items of paperwork or duties, will make life easier and reduce wasted time.
Separate Your Work And Home Life
You work at home, and this means there is a blurring of boundaries between your work life and your home life. You may think that it's impossible to separate the two, but now is the perfect opportunity. While business is slow, you can keep more rigid hours.
And while you may think that you need to work harder to build your business up, if you're putting the right things in place, you don't necessarily need to work harder, but rather, work smarter.
This is where organization, as an attitude, is crucial. But also, when you are working at home, you have family, and everything you need under one roof, it can be so easy to do a bit of work here and there.
The best entrepreneurs know the difference between work mode and home mode, so if you feel that you can't distinguish between the two, get out on occasion!
It will give you the chance to truly build up those boundaries that will benefit you years down the line. Yes, beign cognizant of work organization tips will go a long way to your business profitability. All the best.
---
Images courtesy of Pixabay and Pexels.
When you learn how to create your own blog you get to choose the things that you write about. You can also use the blog to make extra income.
Here is where I learned how to create my own blog and connect with people who helped me along the way.
Make Another Dream A Reality – Get Your FREE Hobby Makeover Guide TODAY – This is your motivation to make a new start in your life.