Dare To Be Different In Business – 10 Effective Ways!
For your business, dare to be different so that your business will stand out from the crowd. When you have an idea for a business, it is really difficult to not let it consume you in terms of what you want to do and your ambition for it. You will, of course, think it is a winning idea, but is it unique?
There are so many ways to be different that you don't need to be the same as others.
The chances are there is likely to be something similar out there already, but that doesn't mean to say that you can't take this idea and run with it yourself.
However, you do need figure out how your business will stand out from the crowd and you will compete with competitors in your market? What makes your business different?
This is when you may want to try out some of the suggestions in this contributed article below to help your business stand out from the crowd. Dare to be different!
Be Creative On Social Media
A great way to be a little unique and different with your business is to be creative on social media. It can be one of the easiest ways that you can differentiate yourself from competitors.
Of course, the main purpose of your social media platforms would be to gain sales and generate business, but you don't always want to take a sales approach with your posts.
You could be a little more creative and share information that will benefit your audience, perhaps give an insight into the business and be the face behind the platform.
Using other tools like live video or options like Instagram stories, for example. It could help your business immensely.
Have An Organic And Engaged Audience
The big thing about social media is creating and maintaining an engaged audience. You want to ensure that the followers that are looking at your content are genuinely interested in your business, without it looking like a numbers game.
So many people try to cheat the system these days and buy followers, when actually, it is always going to be good to build it up slowly. You benefit in the long run.
Have A Killer Website
It may be an obvious thing to think about, but with so much being done online these days you do need to ensure that you have a website that can stand out from the crowd. This is when you think about not just the content there but:
how quick the pages load

how responsive the site is

and whether your branding stands out.
It might be worth speaking with a digital agency to ensure that you have everything you need with your website to ensure that it is working hard for you and your business.
Create An App For Your Business
A great step to take for your business might be to consider something like a smartphone application. It can be a great addition to the way clients and customers can deal with your business, and may be different from other businesses in your field.
Of course, it might be worth looking into all the ways that this can be developed, especially from the software side of things. This is when things like an offshore developer rates comparison can be informative.
Make sure you take the time to think about what it is you want your app to do, either to be a way of generating and making sales, or perhaps purely informative.
Focus On Your Local Community
There has been a recent shift in the way people shop recently, and you may find that more people want to focus on shopping locally and supporting small businesses.
This could work in your favor and is definitely something that you should explore. It might be worth getting involved in local events, advertising and sponsoring, or even having a pop-up shop as another way to sell.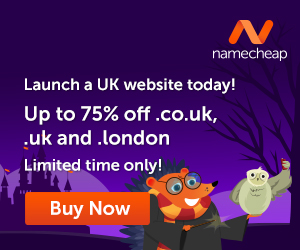 Deliver Great Customer Service
There is no denying that a business needs great customer service in order to thrive, so you may want to think about whether or not you are providing a decent level.
It is simple things such answering phone calls, or responding to emails. Adhering to dispatch times and ensuring that products are packaged up correctly.
Create A Powerful Offer To Generate Business
If you want to be different, then you may need to think about how you as a business can generate more sales than any competitors out there.
One surefire way of doing that is to create an offer that is powerful and attracts those customers to your website or door. It might be a big sale, a huge discount, or the launch of a new product or service. Make it count.
Be Unique To Your Competitors
It is always going to be good to keep an eye on competitors out there that are doing things in your remit of business, but do not attempt to copy what it is they are doing.
Instead, strive to be different and take a unique approach to market. Whether that is doing things differently online, offering something new, or simply just giving out great service.
There are so many ways to be different that you don't need to be the same as others.
Be Honest About Your Products And Services
There will always be mishaps, there will always be problems and mistakes that have been made, and as a business owner it is up to you to ensure that you fix them as quickly as possible.
Make sure you address complaints, make sure they are handled, as this goes towards rebuilding a decent level of customer service. On the back of that, it is also worth being honest about things.
Show customer feedback, be honest if there is an issue, or generally make sure people are aware of how to use a product or to get the best out of a service.
In the end, the customers and clients will be thankful for such a great service from you.
Start A Business Blog To Run Alongside Your Website
Finally, you may want to think about how you can start a blog that could help your business shine. It is an informal way of people getting the right information for your products and services, and also can be a great help with things like search engine optimization.
Thankfully, there are a lot of guides online that can help you get started with yours. Let's hope these tips help you to get your business to stand out from the crowd and give you the edge when it comes to your business as you dare to be different from the rest.
Images courtesy of Pixabay.
---
You can put your thoughts on paper but learning how to create your own blog is something different. If you have the right training it is not that difficult.
When you learn how to create your own blog you get to choose the things that you write about. You can also use the blog to make extra income. Here is where I learned how to create my own blog and connect with people who helped me along the way.
Click Here and see what it is all about!