Online Store Vs Physical Store – Are Both Needed?
Ever wondered about the online store vs physical store front – are both needed? Would be a great idea to expand your reach if you are already established as an online store or maybe even vice versa?
As a means of saving money, you wouldn't consider a physical store to be a worthy supplement to any business, especially if the website is doing so well. But nowadays, while there are so many businesses making their way online, should we be looking towards adding something more than just a website? And, in fact, is it a beneficial addition to a business these days?
Read more in this contributed article about your decision when it comes to an online store vs physical store front.
Many businesses have started online, built up their customer base online, and decided to stay there.
It's Branching Out Into The Real World
Many businesses have started online, built up their customer base online, and decided to stay there. It's hardly a surprise that this is all they know. But if you're looking to be more than the sum of your parts, then you have to venture into the real world and extend the olive branch to the customer in another way.
And this is where a brick and mortar store can reap the benefits. Because you're heading out into the real world, but you are using the website as a supplementary experience, you are already doing more than your contemporaries that are relying on the website alone.
Hiring Real Human Workers
In the age of chat bots and online help, it can be very frustrating to get an answer to a question that's blatantly simple. But to get an answer, they may have to check your details or go around the houses to eventually come up with a conclusion that's not satisfactory. This is something that could have been accomplished in a few seconds in person.
And now, what we're seeing is with the younger breed of workers, a struggle to connect on a human level. This is something that we have to address now, but this is also something that can help us to expand our customer base. After all, not everyone uses the internet, and it's very easy for us to forget this.
Retail Is Coming Back
It's easier to buy things online, but only when you know what you want. Many customers are still looking for real human interaction, they want to see the colors on the wall, look above the entrance and see the commercial canopy protect them from the rain, and take each step through the store, and absorb it all.
The bigger named brands out there haven't forgotten about the importance of an in-store experience, and we have to remember that customers are after experiences, not just when they're buying a product, but in terms of the relationship they foster with the brand.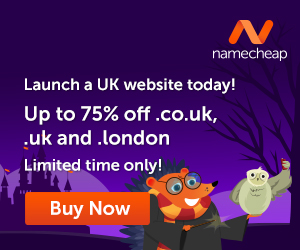 This is wider reaching than any web page. A business can host events, VIP nights, and so forth. And this is what will bridge the gap between computer and reality.
As businesses look to become more competitive, if they are relying on the website alone, it's important that they take the tentative steps into the real world.
While it can be an expensive endeavor, setting up a physical store as supplementary to the website doesn't just provide a face to the name, but it's a way for you to build on your brand with real human feedback. It's amazing what responses you can get from someone just by gauging their demeanor. And it's this that we can take advantage of to progress our business further when it comes to deciding on online store vs physical store fronts.
---
Images courtesy of Pixabay and Pexels.
You can put your thoughts on paper but learning how to create your own blog is something different. If you have the right training it is not that difficult.
When you learn how to create your own blog you get to choose the things that you write about. You can also use the blog to make extra income. Here is where I learned how to create my own blog and connect with people who helped me along the way.
Click Here and see what it is all about!