Develop A Virtual Presence For Any Business!
This is good advice for any business – develop a virtual presence – it is the way of the world we now live it. The virtual reality is alive and well. It feeds off social media activity and viral connections.
Don't forget a #website can also be just a starting point for a #marketing presence.
Read more in this contributed article and see where you can develop a virtual presence for your business if you have not already done so.
You might think that if your business is operating in the real world, you need to focus on real marketing. To an extent, this does make sense as a business in the real world will be selling typically to a local customer base. As such, they will be exposed to familiar types of offline promotion such as TV advertisements, billboards, flyers, radio ads and much more.
That said, these types of advertisements are not as popular or as effective as they once were. TV ads are more likely to be skipped today thanks to new tech while flyers are generally seen as nothing more than junk mail and will probably infuriate consumers more than anything else.
Despite their dwindling demand, some of these advertising options have remained incredibly expensive. One ad on TV could cost the same price as months of marketing online.
On top of that, it's true to say that there are forms of marketing online that are specifically designed to support local business such as Google My Business. Similar to an online address book, this can provide customers key information and help them find you in the real world. That's crucial because when customers look for local businesses these days, they are often already out in their car or out shopping.
However, even software and setups typically used by online companies can help local service businesses by ensuring that you do have a strong virtual presence. Let's look at some of the different features to consider here and explore how it could help you. We'll Start With Google My Business
Getting On Google
Google My Business or Google Business depending on which website you believe, is one of the most powerful online tools in your arsenal as a local company.
With this, you can put your business on the map, quite literally. You will be able to make sure that when customers and potential clients complete a quick online search, yours appears immediately.
Google Business also allows you to give some information about your company that can even be edited and impacted by your customers. This helps you get the target audience that you want for your business.
It allows you to make sure that the people who arrive at your door are looking for your service whether you are a car mechanic, a restaurant, or a construction contractor. Google offers some great advice on how you can personalize your page on www.Support.Google.com.
This software also allows you to play with a range of different settings and impact your reach. So, you can decide whether you want to appear in the searches of people who are thirty miles away from your company or ten.
This is a massive oversimplification of Google Business, and there are numerous ways to use it to your advantage. For instance, you can think about changing your opening hours in the settings. This can provide you a competitive advantage and make sure you continue to appear when other businesses are closed.
Get The Website Right

What happens when customers find your business online? It doesn't matter whether you are selling a local service, they are always going to head to your website. If you don't have a website, this does send the wrong message.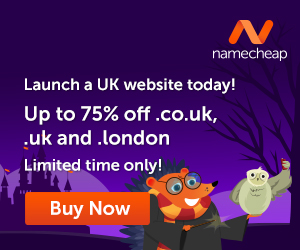 It suggests that you are either not successful, a new untrusted company or you are too small for major projects. Even if users don't make these type of assumptions, you will still be unable to provide all the information that they want from you including pricing, previous reviews, portfolios and much more.
So, a website is a key part of your virtual presence. It's the heart of your business online. You can even use it to release and promote content, and that could have a massive impact on the level of demand that you find on the market which is always great news.
You might be worried about the cost or complexity of setting up a website that performs well, but there's no need. Specialized services are available online like www.ContractorWebsites.com. They provide DIY website builders to contractors in the construction industry, and this is just one example. You can find the same type of service for any local business looking to boost their online presence.
Don't forget a website can also be just a starting point for a marketing presence. With popup pages and other tools, you can feed it into other areas of your campaign, including email marketing. Getting emails from customers is an easy way to remain connected and feed new, fresh, exciting content to them on a regular basis to get the repeat orders and sales.
Going Big With Social Media
Do make sure that you are utilizing social media. It's easy to assume that you don't need to be on social media when you are marketing a digital company. But actually, you do. There are over 2.23 billion users on Facebook every month. Think about that statistic for a moment.
Over two billion people on a social media that has recently been hit by scandal after scandal. There's massive marketing potential here that you simply can't miss out on. Depending on your business, a massive portion of your online audience could be on a specific social network. So, you should be hitting them all or at least the main ones including Facebook, Twitter, and Instagram. Depending on how visual your product or service is, Instagram, in particular, can be very effective these days.
When you do use social media, it's important to approach it in a variety of ways. It can be a tool for releasing content specifically related to your target audience. For local businesses, this means it should have a local connection. It could be relevant to the community, the area or the people. Sometimes this can be as simple as using regional identifiers which is another way to make sure your business appears to people who will want to buy from you. You can learn more about regional identifiers on www.Moz.com.
It's also important to interact with your audience. Remember, as a local business you're offering a more personalized service, and you can use that to your advantage. You can form closer relationships with customers and give them something online they can't get from bigger competitors.
We hope this helps you understand the importance for you to develop a virtual presence for a real-world company.
Images courtesy of Pixabay, Flickr, and Wikimedia.
---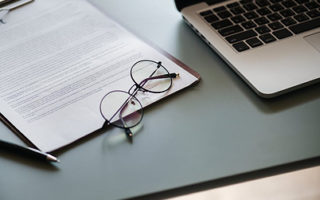 You can put your thoughts on paper but learning how to build your own blog is something different. If you have the right training it is not that difficult.
When you learn how to build your own blog you get to choose the things that you write about. You can also use the blog to make extra income. Here is where I learned how to build my own blog and connect with people who helped me along the way.
Click Here and see what it is all about!