[List]Digital Age Business Tips That Work!
Photo by Adeolu Eletu on Unsplash
Let's talk about digital age business tips that can make a world of difference for any online business. It is nearly impossible to run a successful business without using technology in today's world.
Even though the increase in technology can simplify and consolidate a lot of things in the business world, it can also add a lot of stress. Keeping up with all the technology and then successfully implementing it can have a steep learning curve if you are starting to learn.
Digitally storing everything in your business is smart for several reasons.
Here are some tips to help ease your stress.
Back-up All Files
Digitally storing everything in your business is smart for several reasons. It takes up less space, is more easily accessible, and prevents documents from getting lost or damaged in storage or transit.
Just as there are pros and cons to every situation, there are also drawbacks to storing information this way. If your files are only stored in one place, corruption to your memory files or user error can result in those files disappearing.
There are some ways to recover lost data, but the best way to avoid this problem is to store your files in more than one place so they can be quickly restored if lost.
Plan B
The more your business is rooted in technology, the more you are vulnerable to server crashes and outages. It is essential to have a way to serve your customers still, even if you are experiencing technical difficulties. Losing business when servers are down means losing money that day, but can also mean losing customers too.
Controlled Access
Another scary thing about conducting business online is the possibility for personal information about your company or your customers to be stolen.
It is a good idea to have controlled access to any company information and firewalls to protect against hackers. Stolen information can not only ruin your business, but it can also ruin your customers' lives if their information is stolen as well.
Outsource IT Services
Because of our heavy reliance on technology, every business needs a designated IT department to keep all systems running and fix any problems that arise. Having to find someone to fix technical issues every time one appears will be all you do if you don't have an IT department.
Some companies are opting to outsource their IT departments and go the managed services route instead of creating a department for themselves. This can reduce your overhead and give you access to more varied on an IT team.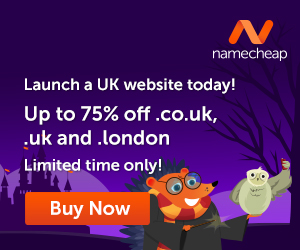 Social Media
Engaging with your customers is vital to expand your business and without a doubt, this is one of many digital age business tips that you should spend some time paying attention to. One way of doing this is to create communities and interactions with your audience on social media.
When your customers feel like you are accessible and transparent, then they will become loyal customers.
Automation
If you can streamline any processes to make them automated, then jump on that opportunity! Saving time allows your employees to focus on more productive aspects of your business than the repetitive tasks that can be done automatically.
Scheduled Maintenance
Scheduling maintenance for your website and other technology allows you to take control. Waiting until something goes wrong means you have to deal with the problem whenever it happens.
Scheduling your maintenance times means that you can catch a lot of issues before they happen, which makes everything run smoother. This is really a very key asset planning when it comes to digital age business tips.
---
Images courtesy of Pixabay, UnSplash and Pexels.
When you learn how to create your own blog you get to choose the things that you write about. You can also use the blog to make extra income.
Here is where I learned how to create my own blog and connect with people who helped me along the way.
Make Another Dream A Reality – Get Your FREE Hobby Makeover Guide TODAY – This is your motivation to make a new start in your life.