How to Avoid Tech Disasters in Your Business
Possible tech disasters ? Yes, always a possibility! These days, businesses can never be too careful when it comes to creating an IT and tech environment that's solid and reliable.
It's also important to ensure you don't make rookie mistakes that lead to tech disasters for your business. They happen all the time because businesses simply aren't properly prepared and they do things without understanding the threat they pose.
Tech disasters happen to businesses more often than you might imagine.
Here's how to avoid those kinds of tech disasters.
Have a Plan B in the Event of Server Infrastructure Failure
You should always have a contingency plan in place for what your business should do in the event of some sort of server infrastructure failure.
These things do happen and they can't always be avoided. That's why you need to know what you'd do if your business had to deal with that kind of issue for whatever reason in the future.
Control Access to Confidential Information to Prevent IP Theft
IP theft can affect businesses of all shapes and sizes, so you shouldn't assume that your company isn't at risk. If you have sensitive information relating to new products or services, you should keep them safe and restrict access to those documents and files.
You don't want your secrets getting into the wrong hands, especially when you're trying to pull away from your industry rivals.
Backup Your Data
Backups have never been more important, so if you're still not backing up your data, it's time to change that before it's too late. Companies like Real IT Solutions can assist you with the logistics and processes you'll need to go through to get it right.
The sooner you start backing up your data, the sooner you can be sure that it's safe. It's better late than never, so start looking into this as soon as you can.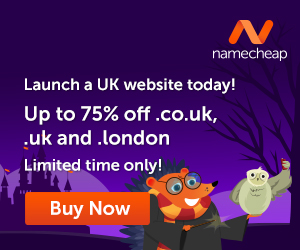 Outsource to a Professional Data Center
If you're using a data center without really understanding what it takes to run a functional data center of that kind, you're going to run into problems sooner or later.
It's wiser to outsource these kinds of needs to third party companies that know what they're doing when it comes to managing data centers properly and safely. It's something that's actually quite difficult to do without the right expertise.
Only Use Secured WiFi Networks
When you're out and about, you should only use secured WiFi networks. The employees of your business should understand the importance of this too. If they don't use secured networks, they'll be putting the business and its assets at risk in ways that simply aren't necessary. It's one of the biggest mistakes people make, and it's so easy to do as well.
Tech disasters happen to businesses more often than you might imagine. That's not something you can afford to ignore if you run a company. It's only a matter of time before you're struck by one, and you need to take steps to prevent that, or at least to ensure you're able to deal with the fallout when it happens.
---
Images courtesy of Pixabay, UnSplash and Pexels.
When you learn how to create your own blog you get to choose the things that you write about. You can also use the blog to make extra income.
Here is where I learned how to create my own blog and connect with people who helped me along the way.
Make Another Dream A Reality – Get Your FREE Hobby Makeover Guide TODAY – This is your motivation to make a new start in your life.