What Causes Distractions In Business?[List]
We're only human. While we may have big ideas for our businesses, the truth is that it's not always so easy to come by, purely because of our being human. There will be distractions in business! It's the thing that drives us forward, but equally, holds us back.
We can get distracted easily, we only have so much energy, and it's not always possible to figure out how we can work more efficiently. While you can't get rid of distractions in business entirely, if you're aware of them then you can at least keep them to a minimum. Below, we take a look at a few examples of distracting factors in business.
Source: Pexels.com
Possible Distractions In Business
All That Paperwork
You might want to get on with the tasks that will push your company forward, but alas, that's just not possible. The deeper you get into your business, the more you'll realize just how much paperwork is often involved when it comes to running a company.
You need to register your venture with the authorities, figure out your tax situation, handle employee paperwork, and so on. As such, it's recommended that you get the right kind of software — or outside help — that'll help to make all these matters more straightforward.
Logistical Issues
You're not just able to think your ideas into life. You need to have the right technological setup and systems in order to take them from loose ideas to tangible results. Many companies are unknowingly held back purely because they don't have the right systems in place to work as well as they could be.
The way they work may have been just fine in the past, but in this day and age, they're just lagging behind their competitors. To make sure that your tech is working for you, rather than against you, visit zetasky.com. They'll help to make sure that your tech is set up to help you achieve your goals.
Employee Matters
You'd like to think that any employee you brought onto your team would do nothing but push your company forward. But we need to be realistic from time to time — employees are also only human. Stick too many people into a closed environment, and eventually, you'll have an issue to deal with.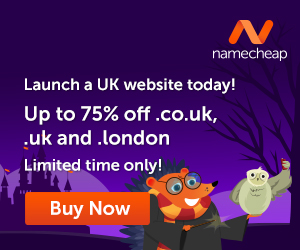 Whether it's a full-blown conflict or simply a lack of cooperation, there'll be unavoidable distractions that hold your business back. As such, it's recommended that you take steps to foster good vibes between all of your staff members.
The Office
You'll also need to think about where you're working, which might not be as conducive to working well as it could be. A noisy workplace can be very distracting; even if we think we're OK with it, it's still distracting us, because our mind is being taken off our work and put somewhere else. Take a look at your office, and check that it's as calm and concentration-ready as it could be.
Take the tips above, and you'll be on your way to creating a distraction-free working environment, one that's fit for you and your employees to deliver the best work.
---
When you learn how to create your own blog you get to choose the things that you write about. You can also use the blog to make extra income. Here is where I learned how to create my own blog and connect with people who helped me along the way.
Make Another Dream A Reality – Get Your FREE Hobby Makeover Guide TODAY – This is your motivation to make a new start in your life.