Business Crime – It's A Real Worry!
You read about burglaries and break-ins of residential buildings in the local news, but it's rare that you hear of any major crime when it comes to business. The reason for this is that smart company owners make sure that their business is as protected as possible to minimise any risk to their intellectual data and their expensive business equipment.
The thing is, cyber crime is on the rise. Technology is advancing at a rapid rate, but alongside this are criminals who are getting savvy about how to break through those walls and steal information. You'd think they'd have something better to do, really.
You are a hardworking and honest business owner. All you want to do is bring your business to success and pay your staff a proper salary. Then along comes a criminal who wants to steal your ideas and take down your business. It doesn't just affect your bottom line, it affects the livelihoods of all those who work for you. So, how can you limit those risks that all businesses face?
Risk Assessment
You are a company owner and you created your success from nothing. You should have risk assessments in place from day one so that you can minimise any potential losses to your business if a crime should take place.
Secure Premises 
Companies like www.westcservices.com are there to help you with securing your business premises with the latest in video equipment and secure access. You may be renting an office instead of purchasing a commercial space, but that doesn't mean you cannot make doubly sure that your office is difficult to get into. Your office is home to thousands of dollars of equipment; don't make it easy for criminals to get in.
Staff Training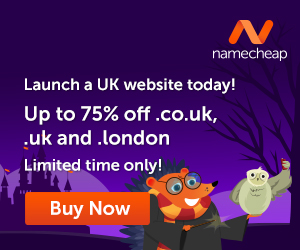 Nearly every aspect of business needs properly trained staff within it. If you are ensuring that your staff are security trained and understand the procedures to go through if they are aware of criminal activity that could be happening, then you are going to make sure that your people are protected. ID badges are important and should be a part of your business policies.
Prevent Internal Crime
Some of the biggest crimes against business don't come from hackers on the outside, but employees on the inside. Stringent background checks, interview processes and referencing can help minimise that risk, as can making it very clear the consequences of such actions happening.
Employee theft is a hard pill for a company owner to swallow, as you are paying for that employee to live while they work for you. However, coming down hard on it to the fullest extent of the law can be a wonderful deterrent.
Spontaneous Checks
Making sure that you carry out regular inspections of your security systems and internal internet usage is going to potentially catch out any irregularities before they affect you.
Business crime may be on the rise, but so is company vigilance. Make a point of keeping your company safe and you can keep your success for you.
Images courtesy of Pixabay and Pexels.
If you would like to learn more about creating an article like this, CLICK HERE!!