Spending money is, of course, part of running a business, and I'm sure you fully understand that as an entrepreneur. However, how you spend that money can end up deciding whether your business succeeds or fails, and that's something you need to realise sooner rather than later.
Don't fall into the trap of spending on things that add no value or worth, while missing the investments that would really help your business to improve and reach higher. Read on to learn about the things you should and shouldn't invest in as you run your business.
Things To Invest In
People
First of all, you should understand the value of people because nothing is more important to your business than the people who work for it. Your company won't go anywhere unless you have good and talented people working for it and pushing it closer and closer towards success. So train people and expand your team when the time's right.
Tech Items And Accessories That Speed Things Up
Tech items are important because we're all living and doing business in the 21st century. No business can succeed if they're still trying to operate in the last century, and that's something you should be aware of. Learn more about small tricks to help you improve your use of tech. And invest in the big products too.
Social Interactions
These days, the social side of business matters more than it's ever been before. You should invest in the ways your company interacts with customers on social media platforms. Develop a strong and consistent voice that people will recognise, and try to have some fun with it all.
Things To Avoid Spending Money On
Passing Trends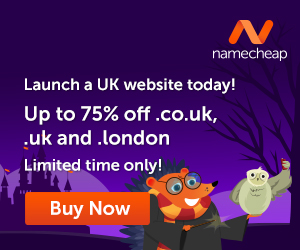 There are so many passing trends that your business might catch wind of, but that doesn't mean that you have to jump on the bandwagon and start trying to follow those trends too. Trends and fashions are here today and gone tomorrow, so your business should try to take a long-term approach instead.
Stalking The Competition
Yes, it can be tempting to look at the competition and spend too much time assessing their performance. So try to make sure that you focus on what you're doing because you can only change and influence your own business, not any of the other ones operating in your industry, so why focus on them?
Big Time Consultants
There are so many big-time consultants with even bigger fees. But just because they're promising you the earth and telling you how they can help your business grow, that doesn't mean they're capable of following through and actually doing any of those things. More often than not, using their services is a complete waste of your time and money.
When you're trying to make a success of your business, life is already difficult enough. Why make it even harder by making the wrong spending and investment decisions?
Now you know what to invest in and what not to, that shouldn't happen again. I hope you were able to find some useful information to enhance your business growth.
Images courtesy of Pixabay.
If you would like to learn more about creating an article like this, CLICK HERE!!