[List]You're Done With Your Business – Now What?
Sounds familiar? Are you done with your business and ready to move on to your next project? You may have got to a point in life you're ready to move on from the business that you've built over the years.
You're Done With Your Business – Now What?" quote="It's okay to take a step back when you are done with your business"]
There is nothing wrong in that: you're done, so now you need to move on. There could be tons of other reasons you want to close down the company, and all of them are very valid ones!
You could be:
retiring and ready to head to the sun and sand of the beach

ready to give your business a break and aspire to do something new

closing because you don't have a choice: debt is catching up with you.
Either way, you need to know how to close any company down properly, and there are a lot of ways to think about doing it before you even bring in the liquidation services that can help you out.
Let's explore the ways that you can close a company now that you're done with it – it's a good place to start!
Dissolution
This is the most cost-effective way of shutting down a business. You have to follow the guidelines for letting go of the business here, including paying any creditors in full and closing your business bank accounts.
You have to also cease any trading before you close down entirely and when you've done all of this, you will be able to close properly and stop existing as an organization.
Voluntary Liquidation
This is where you need the help of those liquidation services that we mentioned earlier. It's a good way to reduce things when you are done with your business and it has run its course. You must declare insolvency and pay all bills within a 12-month period. Once the statutory obligations are met, the business can be closed.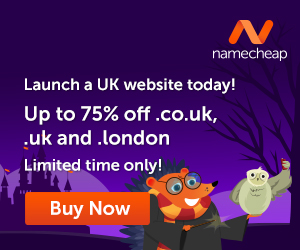 Compulsory Liquidation
You may be pushed into closing if a creditor that you owe money to takes legal action against the company. You can then close down and your business is struck off. Current assets are sold for the creditors to use, and the directors are investigated to ensure that disqualification isn't needed.
Selling Up
If you have interest from an outside source to buy your business and give you a chance to take a step back, then it's worth some consideration. This way, the company can still continue and you don't have to be at the front of it anymore. Selling any business is a long process that you can learn about here.
Pre-Pack Administration
This is an option for some insolvent companies and it can result in the closure of the company that is failing. The sale is processed fast and it helps to preserve the value of the business when this happens. It also stops any publicity that can be damaging to the business, and saving jobs along the way.
It's okay to take a step back when you are done with your business…and it's ok; but it's important to know what the steps are legally and how to let it go without any damage.
---
Images courtesy of Pixabay, UnSplash and Pexels.
When you learn how to create your own blog you get to choose the things that you write about. You can also use the blog to make extra income.
Here is where I learned how to create my own blog and connect with people who helped me along the way.
Make Another Dream A Reality – Get Your FREE Hobby Makeover Guide TODAY – This is your motivation to make a new start in your life.