Employees Safety Tips Using The Latest Technology
No boss likes the idea of leaving their employees in a position which makes them unsafe, hence having a knowledge of employee safety tips will always come in handy. While they are working for you, these people will be under your responsibility, and this means that you have to make sure that they are well protected.
having a knowledge of employee safety tips will always come in handy.
A big part of this job when it comes to employee safety tips can be handled with technology, though it can often be hard to know where you need to start. To help with this, this post will be exploring tech's role in keeping your workforce safe and healthy, while also giving you some ideas to try with your own business.
Security
Security is one of the first areas you should be considering when you're trying to keep your team safe, with external threats posing a heavy risk to your business. Secure access is a large part of this, and there are loads of tech-based systems on the market which can be used to restrict those who can access your business.
Along with this, good CCTV can be extremely helpful, with modern options having the power to tell when someone isn't dressed in uniform, flagging them up as a potential threat for your security staff to look at.
Indeed, this can be identified as one of the very important employee safety tips that any company can utilize. As time goes on, business security is only getting better, though this is often one step behind those who want to cause trouble.
Emergencies
Having any type of emergencies occur when people are working is never a pleasant event. People can get hurt, and those who are already hurt can be left for a long time without getting assistance. Technology has been improving this area over the last few years, with tools like defibrillators and diagnosis tools making it easier for normal people to provide medical care.
Along with this, though, tools like fire alarms are also improving, with mesh vs cellular performance showing a huge degree of disparity when it comes to contacting emergency services quickly enough. This is worth considering in any type of business, even if there is a low risk of fire.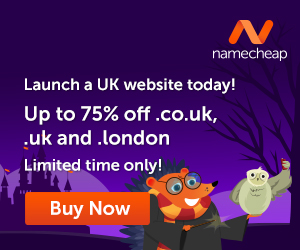 Monitoring
Not a lot of people realize, but the past life of a building can often impact it's safety in the future. If it was used as a factory, for example, the odds are that there have been smoke and fumes blowing around at some point. These materials can get into the walls, slowly releasing over time, and making the people in the building sick.
Modern tools can be used to monitor for this sort of issue, ensuring that you can purify the air to the right degree when you're trying to make your building safe. There are a number of areas to monitor, but technology can do most of the work.
My Final Thoughts On Employee Safety Tips Using The Latest Technology[List]
It's becoming increasingly important to businesses to keep their employees safe. Not only are these people crucial to your business, but they are also people, and this means that you won't want to see them hurt.
As time goes on, this field is expanding and improving, but businesses have to work to stay on top of it, and this can be a challenge when you have a lot of other work to do. However, using employee safety tips to further protect the welfare of your employees is definitely a good long term investment to consider.
---
When you learn how to create your own blog you get to choose the things that you write about. You can also use the blog to make extra income. Here is where I learned how to create my own blog and connect with people who helped me along the way.
Make Another Dream A Reality – Get Your FREE Hobby Makeover Guide TODAY – This is your motivation to make a new start in your life.