How To Provide Equipment Sourcing For Your Company
Have you ever wondered about equipment sourcing for your company? As your business grows, you're going to need to make some critical decisions. 
Making the wrong call with – how much you invest and where you invest – can have severe implications for the future of your business.
But don't worry, here are some things for you to consider before you start heading down the road of equipment sourcing for your business.
If you find yourself having a fast growth company, you might see it gets increasingly difficult to judge your revenue. Spikes in your income can be exciting, but there is no room for error here, so try to keep some revenue back to cover the more significant purchases.
It is worth always remembering that if you are buying a machine that will improve processes over a long period of time, the chances are it will pay for itself and is worth the initial investment.
But that is just one consideration, in a list of many. Here are a few more.
Reality
Be clear on what you want to achieve. And why you want that. It's great to set goals, but if it has stemmed from mimicking a competitor, then you may need to think again.
Is it about increasing your productivity and you'll see a clear profit increase? Perfect.
Time
Most of the time, companies (and their staff) cannot wait long periods of time. If the sourcing of equipment takes too long, that may have a not so positive effect for production, sales, and the services you can provide to clients.
We can now save a lot of time by searching for much of what we need online. You can even if you want to, check out online auctions. Read up more from Equify Auctions and see some of the possibilities.
Research
Don't assume that you need top of the range, brand new equipment. Of course, it would be nice, and in most cases, it will last a little bit longer than it's secondhand counterpart – but they both do the job perfectly well, one of them just costs less.
In some cases, you might be able to rent particular equipment for a period of time while you get a clearer idea of how much of an impact the machine/product will make.
You'll also need to research suppliers. Sign up to relevant newsletters, check out trade shows and make appointments to see machines in action. Try to avoid letting the cost dictate your choice of supplier, sometimes the extras like aftercare, maintenance and warranty are worth their weight in gold.
Owning & Knowing
They just aren't the same thing. You own the business, and you probably know most of the process inside and out. But, there is a reason you hire other people. It isn't just because you can't do everything yourself, it is because there will be areas that you need some improvement in your knowledge.
The equipment can do the job, but the chances are you're going to need someone to handle the equipment. So it is a double investment.
You'll need to put some cash into keeping your staff training up to date too.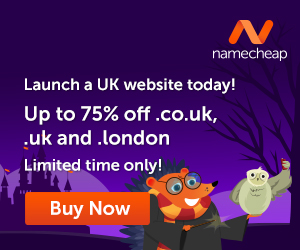 If you aren't prepared to hire someone well versed in how to use the equipment you need, then get trained yourself and be sure that there is someone you can call if things do go wrong.
Production Methods
If you need a piece of equipment to handle something you've never done before, then you are deep into the research and development stages. Very often a lot of equipment is relatively technical, and there might be a few things that you could use.
If the opportunity arises to rent equipment before you buy it, then you should seriously consider it.
Ideally, doing a range of small runs is enough to give you an indicator if the machine that you are considering is what you need.
Once you can have narrowed it down, then do a few more runs with each machine and be highly critical of the results. Things like speed, quality, and cost should all play a significant role.
Cash
It was touched on briefly at the start of the article, but money plays a pivotal role in sourcing equipment.
There are a few ways you can finance a big purchase like this. Each has plus points and minus points, so you'll need to see what works for you and your business.
Purchasing: While you will own the equipment outright, meaning it becomes an asset – it also becomes your responsibility solely.
Leasing: Although often payment plans can look attractive, you don't own the equipment until you make a final lump sum payment at the end of the leasing period. Great if you're on a tight budget, but more expensive in the long run.
Renting: Great as a short term option, or for one project but not as a long term production solution.
Talk It Over
Sometimes we are too wrapped up in our visions we don't seek advice from outside sources. While you might not think someone else's opinion counts for much, the truth is an impartial viewpoint can stop you making a bad decision.
A cost-benefit analysis is the first step to seeing if a large equipment purchase is justified. An external consultant will cast a critical but honest eye over your business.
Big Green Machine
It doesn't matter if you decide to buy brand new, second hand, a whole new fleet or rented a piece of equipment. You want it to be as energy efficient as possible. This is two-fold. Saving your business money, and limiting your environmental impact.
During the research phase look at the impact of the equipment and is there potentially a way to do what you want in a more eco-friendly way.
It's worth noting that 'being green' with your machinery can earn you some tasty points with clients and customers.
Investing in new equipment is an exciting and in-depth process. However,  with the right questions being answered when it comes to equipment sourcing, your business is sure to thrive in no time.
---
Images courtesy of Pixabay.
You can put your thoughts on paper but learning how to create your own blog is something different. If you have the right training it is not that difficult.
When you learn how to create your own blog you get to choose the things that you write about. You can also use the blog to make extra income. Here is where I learned how to create my own blog and connect with people who helped me along the way.
Click Here and see what it is all about!