8 Online Business Tips For Your Business!
Need online business tips – here are 8 great suggestions that should point you in the right direction. There are many types of businesses around the world, and many of them use computers for one simple reason – they make life easier!
However, there will be other aspects of the business that doesn't require a computer too. When you run your business purely from your computer by using the internet, you need to have a few tricks up your sleeve to make sure that you can get yourself ahead of the game.
Research the best #hashtags for your business for optimum exposure to the right audience.
So, to give you a helping hand here are some online business tips on running your purely online business in this contributed article.
SEO, SEO & More SEO
SEO (search engine optimization) is one of the most important skills to master when running an online business because it will help you gain the all-important organic traffic that you're after. There's a fairly simple way of looking at SEO, and it goes like this:
Think about when you want to find out something on the internet. You head to your regular search engine, right?
Then think about the keywords (and this is important to remember) you type in to find the answer you're looking for. Those websites have optimized their use of keywords within their content and their page design so that people land on their page.
So, if you're a freelance writer offering out your services, you will need to include keywords like 'freelance' 'writer' 'content' and 'freelance writer' within your website so that if and when someone wants your services, they land on your website first.

Be sure to think of all different types of variations to do with your keywords and include them too. This will help you rank higher. However, try to avoid overloading your content with keywords as this will dumb down the quality of your website overall.
Of course, there will be hundreds of thousands of other websites trying to achieve the same thing as you, so the tighter you make your SEO, the higher chance you have of people landing on your page. Also, note that your domain authority will play a part in how high your website ranks too, so you should be working on that too.
Basically, work on your use of SEO (and you can use tools such as Yoast if needed) so that your page ranks higher when your keywords are searched.
Take Care Of Your Files
When you're working solely online it's very likely that you'll have to send files such as media or presentations on a regular basis. You've probably experienced problems in the past with large file sharing because your email service simply cannot handle it.
If you're regularly sending large files to clients, investors, or even customers, it's a good idea to use a service like Digital Pigeon offer to ensure that your files get there in full, and with all of the quality, you were after.
Companies like Google use these kinds of services, and it will make running your online business so much easier.
Social Media Is Your Best Friend

These days everyone is using social media, and it's now possibly the fastest and most effective way of reaching potential customers.
However, using social media as a business isn't as simple as using it for leisure, so take a look at these tips on how to accelerate the performance of your social media profiles:
Post regularly. As you know, there are millions of social media posts made each day, and if you're only posting once every blue moon, your content will become lost in the abyss.
Make sure the content you're posting is relevant to your target audience. We all love dog memes, but if it doesn't relate to your business, you're not going to benefit from it in any way.
Interact with your customers. You will receive comments and questions and it's important to respond. Failure to do so could lead potential customers to your rival company.
Link back to your website. Not only do you want people to purchase your services, but the more traffic that lands on your website, the better your domain authority will be.
Use all social media platforms to gain the most benefits from it. However, if you notice a certain platform working better for your business, make sure you use that more often.
Use social media scheduling tools like Crowdfire to prevent you from having to be glued to social media all day.
Learn the algorithms of each different platform. Each one has a different way of working and an optimal time to post. However, you will find that they all have many things in common such as the use of hashtags.
Research the best hashtags for your business for optimum exposure to the right audience.
Run competitions and giveaways using your social media accounts to generate interest and lead people back to your website.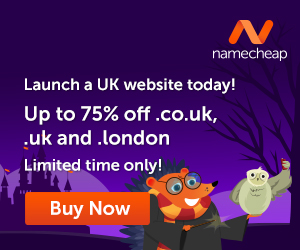 Find A Communication Platform That Works For Your Business
There are many ways to communicate in this day and age. From phone to email to texting, we're spoilt for choice! However, when you're working purely online it might be a good idea to find a communication platform that does more than allow you to speak to clients or customers.
Platforms like Slack are brilliant for communication because you can create channels for different tasks. However, that might not be the case for your business, so be sure to explore different communication platforms.
Use Time Management Tools
When you're sitting in front of a computer all day, it's easy to lose track of time and miss out all-important tasks. That's why it's a good idea to use time management tools. Not only can you ensure that you're delegating your time wisely, but you can also schedule breaks too.
It may seem backhanded to schedule yourself breaks when your main goal should be to complete your daily tasks. However, a rested mind works much better than an overworked and rushed one, so give yourself plenty of time to regain your thoughts!
Time management tools can also be useful when you're running a team too, and this is because it will allow you to provide time frames within each task that you're setting for your staff, ensuring that work is completed promptly.
Utilize Your Email List
One thing that you'll need to do is reach out to people, not only to remind them of your services but also to try to obtain new clients too. You should ensure that you're sending regular newsletters out to your email list to keep people captivated in your content.
A great way of making sure that you keep unsubscribers at a low is by offering your customers something for nothing. This could be a free downloadable, a coupon to use on your services, or even some advice that they wouldn't have known otherwise.
Invest In A Good Internet Connection
This might sound a little obvious, but when you're working online you will most definitely need a decent and stable internet connection. While a slow connection will still allow you to complete your tasks, you will be able to work faster and more efficiently if you invest in a quicker connection.
It's also a good idea to opt for internet providers that are able to fix any problems that may arise sooner rather than later so that nothing puts a stop to you running your business.
Outsourcing Will Benefit Your Business
Finally, there will come a time when you come across a task that you simply cannot do, or at least can't complete with the quality that you promise your customers. Rather than hiring a member of staff to work alongside you, you should consider outsourcing.
Not only is it a much faster process, but once the work is complete you can carry on with your day to day business tasks. Outsourcing allows you to find work cost-effectively and ultimately, this will benefit your business in the long run.
Running an online business is no easy feat, but with these online business tips, you'll soon find that you're winning within the online world and your business is booming!
---
Images courtesy of Pixabay.
You can put your thoughts on paper but learning how to create your own blog is something different. If you have the right training it is not that difficult.
When you learn how to create your own blog you get to choose the things that you write about. You can also use the blog to make extra income. Here is where I learned how to create my own blog and connect with people who helped me along the way.
Click Here and see what it is all about!