Essential Tips For New Contractors & Here's How To Get Noticed
As a self-employed person, having essential tips for new contractors will be invaluable assets for any rising entrepreneur. The pandemic has dramatically transformed the employment world. A lot of businesses have been forced to shut down temporarily or permanently. As a result, professionals have needed to get creative about their day-to-day work.
Freelancing, contracting, or starting a solo company has been some of the preferred solutions for newly unemployed or furloughed individuals.
Unfortunately, the freelancing market is getting crowded with the sudden increase in interest. For experts, it can be tricky to get noticed and compete against the growing volume of freelancers and contractors. You need to give a lot of thought to your marketing strategy to differentiate your profile from others.
Applying to freelancer's jobs isn't enough to secure gigs in a busy economy. With a limited budget, contractors can't afford to launch a full-scale marketing campaign.
However, they can make their presence known and visible to businesses. Becoming an attractive talent that businesses want to hire for ad hoc or long-term projects is no easy task in a post-pandemic environment. But here are some essential tips for new contractors to get you started.
Tailor Your Speech
It's no secret: if you're going to get noticed, make it easy for companies to spot your skills. If you were applying for a job, you'd tailor your CV to match the job specs for each company. As a freelancer, you are not applying to join a company but to complete a project.
Yet, that doesn't mean you should share your whole portfolio for every gig. Tailoring your portfolio to highlight the most relevant skill sets can speed up the process.
Business owners are more likely to reach out if they come across a profile that matches the needs and culture of the company. If you have an online presence, it can be a good idea to include a skill filter for your blog.
You can tag your articles in terms of skills so that businesses only need to tick the relevant skills to see the appropriate portfolio and expertise.
Don't Ditch Face-to-face Meetings
Even in the midst of a pandemic, some businesses still need to arrange face-to-face meetings. Industries that handle highly confidential data, such as the financial sector, for instance, tend to prefer office-based interactions over a digital exchange. The process reduces the risk of unwanted data loss or exposure.
So if you work in such an environment, you need to make the most of each meeting. A quirky business card that stands out, such as silver foil business cards, is more likely to land on top of the pile. Similarly, you can also use the meeting to give your interlocutor an incentive to get in touch.
You could let them know when you're available to arrange for tests or meeting the team. Alternatively, you could mention a time-limited special offer, such as discounted services. Offers are much more impactful in a face-to-face environment.
Be The Voice/Face They Know
An informative blog is not the direct path to employment anymore. Indeed, when everything happens in the digital environment, from work to social events, people are finding it hard to maintain mental focus.
Many experience digital fatigue, which makes it challenging to consume and digest written data. Instead, you can utilize more engaging channels to share your expertise.
Creating a podcast, for instance, can let you deliver the same message but in an audience-friendly way. Video blogs – or vlogs – also provide an engaging alternative to written content.
Establishing your expert voice on these channels can give you a unique way into businesses, where decision-makers could already be familiar with your name through your podcast or vlog presence.
Embrace SWOT Offers
The SWOT analysis is typically used by businesses that need to define their strategy, whether it refers to a product/service launch or a new business-wide strategy plan.
The analysis encompasses a thorough assessment of the business's Strengths, Weaknesses, Opportunities, and Threats, or SWOT for short. As a freelancer, you can use a similar approach to make your services more relevant to individual companies.
Running a SWOT analysis of your potential clients ensures you can tailor unique offers and programs that meet their specific needs. The process gives you a better understanding of what a business might need, even if they haven't yet identified its challenges.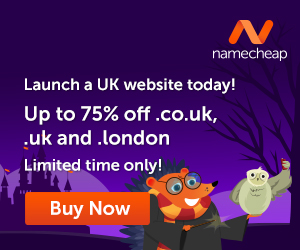 Don't Fake It, Blog It
While your audience is unlikely to engage with long articles on your blog, you can still leverage your presence to tackle the latest industry trends. The process supports your SEO presence on search engines, which means that you remain relevant in a fast-changing environment.
Additionally, you can also use short blog articles to redirect visitors to your podcast or vlog, as this would double SEO benefits.
Being seen and heard in a crowded market can be challenging. Freelancers and contractors need to diversify their presence and channels to make a memorable impression.
From embracing digital fatigue with easily digestible content formats to leveraging face-to-face meetings for impactful self-promotion, now's the time to show your creative initiative!
Here's hoping that these essential tips for new contractors will be a source of information that you have found resourceful.
---
Images courtesy of Pixabay, UnSplash, and Pexels.
Do you know that the more you use your brain, the better it is for you? AND, the more difficult it becomes to get 'old'? Yup, the brain is really a 'muscle', and the more you 'exercise' it, the better and stronger it becomes. With that said, let's see how we can make the brain better.
How about that second career? Ever thought about writing? Or even have someone write for you if you think this would be a better alternative? Well, how about creating your own website? Letting your voice be heard…without actually talking…but using words online. We all have a story within us…what's yours?
The time is NOW, step out into the world of possibilities…do something different and
discover new horizons. It is not difficult and certainly easy when you know the way to do it.
Let me introduce you to Wealthy Affiliate, the place where I learned how to create a website and 'let my voice be known'. This is where I learned how to create my own blog and connect with people who helped me along the way.
Get your free hobby makeover guide I created to help you get started.

In it, I will tell you:
When you learn how to create your own blog, you get to choose the things that you write about. You can also use the blog to make extra income.
Make Another Dream A Reality – Get Your FREE Hobby Makeover Guide TODAY – It is your motivation to make a new start in your life…no matter where you are – geographic location is NEVER a problem either, especially when you live the laptop lifestyle.