Finding The Perfect Corporate Office Space
Finding the perfect corporate office space can be tricky…unless you know what you are looking for. There are lots of things that you need to consider when looking for an office to rent for your business. After all, this is a decision which is going to have a huge effect on your success.
Finding the perfect corporate_office_space can be tricky...unless you know what you are looking for.
And, if the wrong decision is made then it is not something which can be easily reversed. Nevertheless, don't worry as this contributed article aims to give you a helping hand by revealing factors of consideration and points to look at when on the hunt for the perfect corporate office space to rent for your business.
The first thing that you obviously need to consider is the cost of the rental – which will either be in monthly payments or yearly payments depending on your preference and the length of the contract. It is crucial to look around on the internet in order to find the best offices out there.
Don't just go for the first one that you see. There are tons of great deals to be found and there are even coupons online which will help you to make some substantial savings, so take advantage of it.
Aside from price another pivotal point worth considering when looking for office space is the location of the building. This is crucial because it will have a direct influence on how well your business does. In general, it is advisable to be in a big and bustling city whereby tons of people will be passing by every day.
Nevertheless, the location is obviously dependent on what type of business you have. For instance, if you have a business which offers surfing classes then you are going to have to be by the sea if you want to be a success – that goes without saying.
The next thing which you need to think about is the size of the office. This is something which a lot of people overlook because they do not acknowledge its importance.
First and foremost, it is crucial that the offices are not too small because this will make your staff feel cramped and claustrophobic and they will not enjoy working there.
Moreover, going for something which is very small leaves absolutely no room for expansion. Nevertheless, if you go for something which is too big then the chances are you will be spending more money than you need to.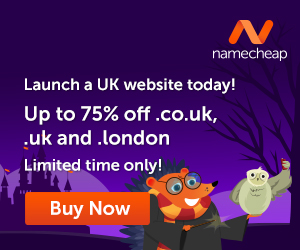 You also need to think about what type of offices you want. Nowadays, it is becoming more common to go for serviced offices. This type of office is fully equipped and managed by a facility management company.
This means that everything you could need is there and ready for you to use, such as:
a parcel pick up service

parking

video equipment

cleaning services

conference rooms

fax and copying equipment, and much more.
Moreover, if there is a problem, for example, you need commercial AC repair services because your unit isn't working, you won't have to foot the bill or handle this – it will be taken care of for you.
All in all, there are obviously a lot of areas of consideration when looking for an office space to rent for your business. It is important that you think this decision through carefully.
In any event, if you use the points mentioned in this article as a guide to finding the perfect corporate office space, you should be fine.
Images courtesy of Pixabay.
---
You can put your thoughts on paper but learning how to build your own blog is something different. If you have the right training it is not that difficult.
When you learn how to build your own blog you get to choose the things that you write about. You can also use the blog to make extra income. Here is where I learned how to build my own blog and connect with people who helped me along the way.
Click Here and see what it is all about!