A Few Tips for Finding Your Professional Life Meaning

When all is said and done, everyone wants their professional life to be financially rewarding, and to offer a good path to future advancement and new opportunities. Has it ever occurred to you that you also need to have a sense of your professional life meaning?
At the same time, though, those things alone certainly aren't enough to make a job or a career fulfilling, meaningful, or satisfying on a deep level, over the long term.
Finding meaning in your professional life should always be one of your key priorities – because when the work you do is meaningful, it will add to the depth and richness of your life as a whole, as opposed to just being something that you have to put up with for the sake of earning a living.
What's more, when you find your work genuinely meaningful, you will be far more resilient against the frustrations and mishaps that will inevitably arise from time to time.
Here are a few suggestions to help you determine your professional life meaning.
Be bold and follow your passion
First things first: many people miss out on meaning in their professional lives, because they have some dream, aspiration, or passion that they want to pursue, but allow themselves to be dissuaded from pursuing it for one reason or another.
In many cases, the best thing you can do in order to find meaning in your professional life is to be bold and to follow your passion, whether that means pursuing electrical training through a company like Abcksmo.org, or making an earnest attempt at becoming a successful artist.
Depending on the particular passion you're pursuing, you may need to "have a day job" in the meantime, to support yourself. But that's another story.
Work on developing the widest breadth of experience that you possibly can
In the book "Range," the author highlights fascinating evidence that, in many cases, the most successful and fulfilled people across a variety of different fields tend to be those with the widest breadth of experience – rather than being those who are the most highly specialized.
In addition to giving you a greater range of skills and insights, working to develop the widest breadth of experience that you possibly can also help you to pinpoint the things in life that you are most likely to find meaningful and the avenues that it will be most fruitful for you to venture down.
Pursue personal projects and "side hustles" in your free time
It may be that there's a particular pastime that you find deeply meaningful and that you would like to try and turn into your full-time career. In these cases, success will often be a gamble.
The right balance is often found in pursuing personal projects and "side hustles" in your free time, alongside your day job. This means you'll be able to explore those things that you find meaningful, without being unduly stressed and pressured to "turn a profit." It also means that – whether anyone endeavor succeeds or not – you will continue to have a good time, stay motivated, and keep a spark of hope and enthusiasm alive…and of course, taking care of your professional life meaning!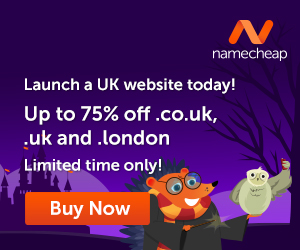 ---
Images courtesy of Pixabay, UnSplash, and Pexels.
Do you know that the more you use your brain, the better it is for you? AND, the more difficult it becomes to get 'old'? Yup, the brain is really a 'muscle', and the more you 'exercise' it, the better and stronger it becomes. With that said, let's see how we can make the brain better.
How about that second career? Ever thought about writing? Or even have someone write for you if you think this would be a better alternative? Well, how about creating your own website? Letting your voice be heard…without actually talking…but using words online. We all have a story within us…what's yours?
The time is NOW, step out into the world of possibilities…do something different and discover new horizons. It is not difficult and certainly easy when you know the way to do it.
Let me introduce you to Wealthy Affiliate, the place where I learned how to create a website and 'let my voice be known'. This is where I learned how to create my own blog and connect with people who helped me along the way.
Get your free hobby makeover guide I created to help you get started.
In it, I will tell you:
When you learn how to create your own blog, you get to choose the things that you write about. You can also use the blog to make extra income.
Make Another Dream A Reality – Get Your FREE Hobby Makeover Guide TODAY – It is your motivation to make a new start in your life…no matter where you are – geographic location is NEVER a problem either, especially when you live the laptop lifestyle.
Photo by ThisIsEngineering from Pexel