[List]Use These Ideas To Reduce Business Expenses Right Now
Looking for ideas to reduce business expenses – keep reading. All entrepreneurs and business owners will need to keep a close eye on their expenses if they don't want them to spiral out of control. It's also critical that you look at your spending and try to work out if there are ways you could get the same results while reducing your outgoings. There are some ideas below that should assist you in doing that. So, take a moment to check them out.
Use A VoIP Service
If your employees spend hours on the phone to customers and clients every day, there is a chance you have to pay a hefty phone bill at the end of each month. You can eliminate that entirely by subscribing to a reputable VoIP service. That lets you use your internet connection for calls, and so you save a fortune.
Automate Everything
Automation is vital these days, and you should attempt to remove human interaction from as many parts of your operation as possible. By investing in the latest software and tools, it's possible to deal with everything from inventory control to order processing without a single employee having to lift a finger. Without a doubt, automation can effectively help to reduce business expenses if used in that capapcity.
Opt For Digital Training
You can see from the infographic below that digital coaching is big business these days. Instead of sending your team members halfway around the country to get the training they require; you can arrange for them to get it sitting at their desks.
There are many ways to reduce business expenses, but the ideas on this page should have helped to point you in the right direction. Now all you need to do is put this advice to good use!

Design by Ezra Coaching
---
Images courtesy of Pixabay, UnSplash, and Pexels.
Do you know that the more you use your brain, the better it is for you? AND, the more difficult it becomes to get 'old'? Yup, the brain is really a 'muscle', and the more you 'exercise' it, the better and stronger it becomes. With that said, let's see how we can make the brain better.
How about that second career? Ever thought about writing? Or even have someone write for you if you think this would be a better alternative? Well, how about creating your own website? Letting your voice be heard…without actually talking…but using words online. We all have a story within us…what's yours?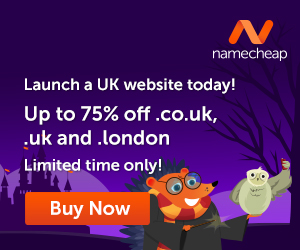 The time is NOW, step out into the world of possibilities…do something different and discover new horizons. It is not difficult and certainly easy when you know the way to do it.
Let me introduce you to Wealthy Affiliate, the place where I learned how to create a website and 'let my voice be known'. This is where I learned how to create my own blog and connect with people who helped me along the way.
Get your free hobby makeover guide I created to help you get started.
In it, I will tell you:
When you learn how to create your own blog, you get to choose the things that you write about. You can also use the blog to make extra income.
Make Another Dream A Reality – Get Your FREE Hobby Makeover Guide TODAY – It is your motivation to make a new start in your life…no matter where you are – geographic location is NEVER a problem either, especially when you live the laptop lifestyle.
Photo by ThisIsEngineering from Pexels