Starting A Blog To Make Money – Tips Experienced Bloggers Wish They'd Known
Starting a blog to make money is easy. There are over 2 million on the internet, and new blogs are created every day. But, when most people start their first blog, they know very little about it. They see bloggers with millions of followers earning lots of money, and they want to be a part of it.
But they don't take the time to learn or to understand what blogging involves. This is typically why so many bloggers give up in the first few years.
It's harder than they thought, they aren't getting the views, and it just doesn't seem worth it. Here's a look at five of the things experienced bloggers wish they knew before they started their first site, to help you get a head start.
SEO
If you ask most experienced bloggers which feature of blogging, they wish they'd known more about before they started, they'd say SEO or search engine optimization.
Most new bloggers make the mistake of either knowing nothing or thinking that SEO is keyword stuffing. They commit their time to promote posts on social media.
It's often months or even years before they realize that effective SEO will bring viewers from the search engines long after posts are published, helping them to achieve sustained growth, instead of just the quick boost that they get from social media.
Unfortunately, this often means reams of poorly optimized content that needs to be improved and rewritten before it can start performing well. Learning about SEO, or choosing to learn all about outsourcing SEO, from the beginning will help you to grow faster and mean less redoing and editing later on.
There are Expenses
Blogging doesn't have to cost a penny. You can do it on a free platform easily. But, the bloggers with the most followers, the most successful sites, and the most significant incomes are spending money on their pages.
They are paying a virtual assistant to help with their workload. They are paying for schedules and automation. They are paying for premium features and plugins. At the very least, they are paying for quick hosting and a professional theme.
How Much Time it Takes
Blogging can easily be a full-time job. It takes far longer than most people think, and many bloggers were surprised by how much time they had to put in to see results.
The Importance of Having a Niche
You could be a "lifestyle" blogger that talks about everything. There's nothing wrong with this. But, there's a lot of competition, and it's hard to get noticed. Having a niche gives you the chance to become an expert. It can help your blog to grow and give you focus.
Photography

The best bloggers don't just take their time with words. They also put a lot of effort into the accompanying photos. The internet is very visual, and it's often more professional photography that helps the successful bloggers stand out from the newbies.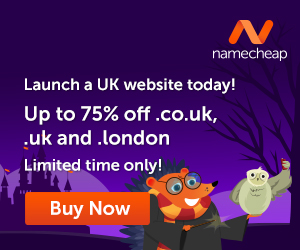 There are so many advantages to starting a blog. It can help you to learn new skills and make friends. It can be a great hobby and a fun way to spend your time, and yes, you can make money doing it.
Starting a blog to make money is a first step. But, it's hard work, and a lot more than writing a few words and hitting publish. Taking the time to learn from others can be the perfect way to get started.
---
Images courtesy of Pixabay, UnSplash, and Pexels.
Do you know that the more you use your brain, the better it is for you? AND, the more difficult it becomes to get 'old'? Yup, the brain is really a 'muscle', and the more you 'exercise' it, the better and stronger it becomes. With that said, let's see how we can make the brain better.
How about that second career? Ever thought about writing? Or even have someone write for you if you think this would be a better alternative? Well, how about creating your own website? Letting your voice be heard…without actually talking…but using words online. We all have a story within us…what's yours?
The time is NOW, step out into the world of possibilities…do something different and discover new horizons. It is not difficult and certainly easy when you know the way to do it.
Let me introduce you to Wealthy Affiliate, the place where I learned how to create a website and 'let my voice be known'. This is where I learned how to create my own blog and connect with people who helped me along the way.
Get your free hobby makeover guide I created to help you get started.
In it, I will tell you:
When you learn how to create your own blog, you get to choose the things that you write about. You can also use the blog to make extra income.
Make Another Dream A Reality – Get Your FREE Hobby Makeover Guide TODAY – It is your motivation to make a new start in your life…no matter where you are – geographic location is NEVER a problem either, especially when you live the laptop lifestyle.
Photo by ThisIsEngineering from Pexels