7 Ways To Help Grow Your Construction Business
If you're running a construction business, you may be looking for new ways to expand into new markets or move territories and aiming for growth.
...growth requires careful, precise planning.
Regardless of if you're just starting out or have been in the construction industry for years, growth requires careful, precise planning.
Let's have a look at some of the ways you can help to grow your construction business successfully:
Have A Great Team
Your people are your business in construction. You should hire skilled, knowledgeable and dependable employees. Once you have a good team in place you want to ensure you can retain them, to do this you need to promote and reward them for their reliability and hard work.
Lead Your People
You want to manage your business, yes, but your employees want to be led not managed. Aim to become a great leader and you will find that your employees will follow you anywhere.
Don't try to be too overbearing as you risk them thinking that you have no confidence in their ability to complete the required tasks.
Invest In Your Business
If you want to grow and earn more you have to be willing to invest both money and time into your company. This includes things like the latest technologies like a GPS Receiver, when they are needed, train your employees and don't forget to market your business.
Choose Your Work Carefully
When it comes to profit you need to be selective with the jobs that you are choosing. Not every job is worth taking on. You need to assess the time and profit that you will make from each job and decide if it is worth the time for your company.
Often if you can secure larger, longer jobs you will make more than you would from numerous small jobs.
Spread The Word
Construction companies often rely strongly on word of mouth and that's not likely to change any time soon. It's seen as the number one method that the majority of construction businesses use to secure regular work.
Ask your best customers to spread the word if they feel you have done a great job and would recommend you.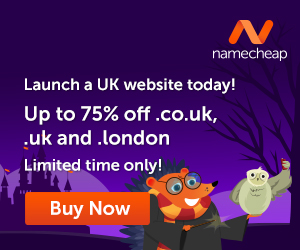 Always Use Your Strengths
As a construction business you need to think about what you and your team's strengths are. It is much better for business to use these to your advantage.
Being an all-around general contracting company isn't always the best option. Finding a niche market and specializing in a certain area of the industry can make you stand out from the crowd.
Quality Is Key
You should always be very conscious about making sure your work is completed to the highest quality. Anything that could result in your work not meeting standards should be avoided. Cutting costs or corners to speed up completion could be detrimental for your business.
Your reputation is worth more than completing tasks quickly.
These are just a few of the ways you can grow as a construction business, do you have any other methods that will help? Please share them in the comments below.
---
Images courtesy of Pixabay, UnSplash and Pexels.
When you learn how to create your own blog you get to choose the things that you write about. You can also use the blog to make extra income.
Here is where I learned how to create my own blog and connect with people who helped me along the way.
Make Another Dream A Reality – Get Your FREE Hobby Makeover Guide TODAY – This is your motivation to make a new start in your life.