What You Should Know About Growing Your Business Sustainably in 2020
In 2020, it has never been more important to reduce your carbon footprint as a business and aim to formulate the best plans in growing your business sustainably.
Looking at various ways you can create a more sustainable business is so important – you can't simply go stagnant and expect people to still want to work with you even though nothing has changed.
Let's take a look at what you should know about growing your business sustainably in 2020:
Connect With The Need
If your heart's not in it, then you're likely not going to work as hard to try to make any business more sustainable. You need to connect with the need, so make sure you watch videos, look at pictures, and research studies to show just how damaging businesses can be for the environment.
Work On Social Trust
A lot of people have lost their trust in modern business, so working on regaining this trust could be the first natural step for you. Openly communicating regarding your environmental actions could help you to repair trust but you will need to work hard and constantly with various other parties to make it happen.
Research
Businesses should not have a superficial interest in sustainability. Many businesses use it as a marketing strategy to try to gain more consumers and brand equity – a deep-thinking approach to sustainability is much better.
Doing your own research and investigations can help you to uncover the state of the community, the environmental and human impact across the entire supply chain, and the materials' life cycle.
Aim To Improve Constantly
Remaining accountable and improving constantly is essential. Many inspiring sustainable businesses are transparent in a way that other businesses are too afraid to be.
Letting people know where you source your products, how you manufacture, labor practices, and more can give people an idea of how you are sustainable and what you are doing to improve.
Work With Other Businesses Who Are Sustainable
When you work with other businesses that are working on their own sustainability, you lessen your damage further. Make sure you partner with those that also care about the environment.
For example, printing businesses aren't known for being the most sustainable, but with a little research, you should be able to find one whose values align with yours. Make sure you put the work in.
Hire The Best People To Represent Your Company
Your team is everything to your business. Make sure you're hiring people who have the same goals and interests and also want to work in a sustainable environment. These people will become the face of your business!
Play The Long Game
Don't try to grow your business too fast or you will likely be forced to take measures that are not good for the planet. Playing the long game and growing your business steadily will mean that you can stay environmentally positive, and ensure that you're not growing before you are ready to.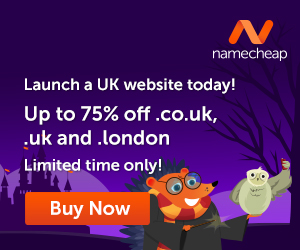 A sustainable business in 2020 is crucial – how do you plan on growing your business sustainably? I hope this article provided you with some ideas. Much success.
---
Images courtesy of Pixabay, UnSplash, and Pexels.
Do you know that the more you use your brain, the better it is for you? AND, the more difficult it becomes to get 'old'? Yup, the brain is really a 'muscle', and the more you 'exercise' it, the better and stronger it becomes. With that said, let's see how we can make the brain better.
How about that second career? Ever thought about writing? Or even have someone write for you if you think this would be a better alternative? Well, how about creating your own website? Letting your voice be heard…without actually talking…but using words online. We all have a story within us…what's yours?
The time is NOW, step out into the world of possibilities…do something different and discover new horizons. It is not difficult and certainly easy when you know the way to do it.
Let me introduce you to Wealthy Affiliate, the place where I learned how to create a website and 'let my voice be known'. This is where I learned how to create my own blog and connect with people who helped me along the way.
Get your free hobby makeover guide I created to help you get started.
In it, I will tell you:
When you learn how to create your own blog, you get to choose the things that you write about. You can also use the blog to make extra income.
Make Another Dream A Reality – Get Your FREE Hobby Makeover Guide TODAY – It is your motivation to make a new start in your life…no matter where you are – geographic location is NEVER a problem either, especially when you live the laptop lifestyle.
Photo by ThisIsEngineering from Pexels