Growing Your Small Business – Is It Time To Take On Staff?
As a business owner, no matter how you start out, it is always useful to get tips on growing your small business. Any way you slice it, it will be a combination of 'blood, sweat, and tears', but you will be proud of the end result.
There is no law that it has to be this way, let's see how this contributed article can help you move things along in a successful way.
There is no law that says it has to be this way!Click To Tweet
When you first start out in your small business, you tend to go it alone. You have your own business concept, with your own ideas for products and services, and you want everything to be set up exactly as you want it to be. Operating alone at first also means that you claim complete control over every single step that your business takes.

If there's a decision to be made, you make it! This, of course, is all very good and well. But as your business starts to experience larger volumes of orders and experience higher levels of success, you may find that you end up constantly tied up in the administrative basics required to keep your business ticking – products in stock, orders fulfilled, and paperwork maintained. This isn't good for business progression.

If you're constantly taking care of basic, administrative tasks, how are you meant to progress? You won't be able to develop new products, conduct marketing campaigns, or engage with customers through advertising, as your time will all already be taken up.

What's more? You're likely to burn yourself out pretty quickly, eventually losing interest in your own brand or genuinely making yourself ill, which will require time off.

This is why you need to take on staff as demand increases and your brand gains popularity. Staff will help to alleviate pressure from your shoulders and take care of the essentials while you get a little more progressive and experimental with your business venture.

So, to help you along the way, here's everything you need to know about taking on helping hands!
Outsourcing
The first option that you have when it comes to accepting a little help in the workplace is outsourcing various aspects of your work. Outsourcing is extremely useful for one of jobs. Say you need to design a website. You're not going to be able to do this yourself without dedicating extended periods of time and effort into learning CSS and HTML coding.
Instead, you could outsource the work to a qualified web designer, who will be able to create the site on your behalf. They do the work, you pay them, and that's that!
If you need high-quality product images, you could find yourself forking out for expensive camera and lighting equipment, and not really actually knowing how to best use them. Instead, outsource to a professional product photographer who already has all the tools on hand, and also has a flair for design.
These individuals can all take care of various aspects of your work with minimum commitment on your part.
Part-Time And Full-Time Employees
If you have more regular, in-house work to be carried out, you're going to be looking at taking on contracted employees. These are individuals who you take on a part-time or full-time basis. You will provide them with agreed hours of work and they will become true members of your business' team.
This process may seem a little daunting, as if you are working with someone regularly, you want to take on the most appropriate individual out there. But not to worry. Here are a few steps that can help to ensure that you get the right person for the job!
Building A Careers Page
Chances are that there are already people who would be interested in working for your small business. Perhaps they are existing customers who are invested in your brand, or perhaps they are new graduates who are looking for a position to secure themselves once they have left higher education.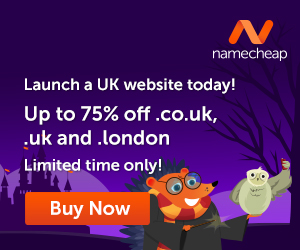 You're going to need to direct these individuals to a space where they can check out your latest available positions. This is why you need to develop the best careers page that you can when it comes to growing your small business.
The page can list the job title, job responsibilities, salary or per hour pay, contracted hours, and other essential information about each advertised role.
It should also have an "apply" feature, where people who are interested can submit a resume and brief cover letter. The page should be located on your website under a title of "work with us" or "work for us". If you decide to advertise through more generalized jobs sites, you can also redirect interested applicants to this careers page through a link on the jobs site.
Conducting Interviews
Once you've started to receive some resumes, it's time to start conducting interviews. Only offer interviews to individuals who seem qualified and competent enough to carry out the job, as you don't want to waste your time or their time conducting an interview if you already know that they are not suitable for the position.
When carrying out interviews, choose a professional and neutral location, and be open-minded. Be ready to hear what the candidate has to say, and come to a conclusion based on their attitude, professional presence, and answers that they give to any questions that you ask. It's generally best to have a pre-planned set of questions, so that each applicant has a fair opportunity to stand out from the rest with their answers.
Making Offers And Rejections
Once you have come to a conclusion of who you want to take on, you're going to have to offer roles out and reject individuals who didn't quite make the cut. Make your offers first – you never know, an applicant may actually reject the offer if they found something else that is preferable to them.
Once you have someone to fill the position, you can reject other applicants. Remember to keep rejections as professional and positive as possible. Note that you are grateful for their interest but that they were merely unsuccessful in their application.
Adhering to these steps will help to ensure that you take on staff at the right time for your business' benefit and that you take on the right individuals to meet your business' needs. Sure, it can be a relatively daunting process. But you will be thankful that you have carried it out as demand continues to increase!
I hope you found the information useful and that you will enjoy the roses along the way while you are growing your small business towards success.
All the best.
Images courtesy of Pixabay.
---
How would you like to learn how to post on a blog like this one?
You can put your thoughts on paper but learning how to build your own blog is something different. If you have the right training it is not that difficult.
When you learn how to build your own blog you get to choose the things that you write about. You can also use the blog to make extra income. Here is where I learned how to build my own blog and connect with people who helped me along the way.
Click Here and see what it is all about!