Are You Ready To Hire Your First Employee?
Ready to hire your first employee? Hiring your first employees is a big step. Before you start recruiting, you need to be sure that you and the business are ready. Here are just a few ways to equip yourself for becoming an employer.
Hone your leadership skills
Few of us are born leaders. If you've never been in a leadership role before, it could be worth taking a course to develop your leadership skills. On top of building one's confidence, such courses could teach you important skills for motivating and organizing one's team. You can also read self-help guides and watch YouTube videos for leadership tips.
There are lots of expenses that come when you hire your first employee
Get registered and insured
You'll usually need to register with your state and apply for an Employer Identification Number (EIN) to be legally classed as an employer. On top of this, you'll need to apply for worker's compensation insurance, which can help to provide compensation if workers are injured or become sick at work. Make sure to shop around for insurance rates.
Set up a payroll
Next, it could be worth downloading payroll software to help manage your employees' wages. Alternatively, you could outsource an accountant to handle the payroll. Both are better options than trying to manually manage one's payroll, which can be time-consuming.
Work out all the costs
There are lots of expenses that come when you hire your first employee as well as the others to come. On top of their wages, you may want to consider employee benefits such as annual leave and bonuses.
You may also have to pay to supply employees with equipment – this could be anything from a PC to a company car, depending on how generous you're feeling.
Make sure that you have a clear idea of all the costs that will be coming out each month so that you can budget effectively.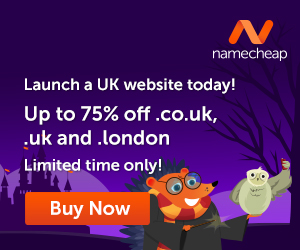 Create an employment contract
An employment contract isn't compulsory, but can be beneficial when hiring employees. It can help protect the rights as an employer and outline the duties that are expected. Such contracts are best written up with the help of a legal professional.
Write a winning job ad
To help attract applicants and start the process of selection when you decide to hire your first employee, you'll need to put out a job ad. This advertisement should list all the requirements needed to work at the company, the duties you expect of that employee and the perks that they will gain by working for you.
There are plenty of platforms that you can use to post job ads – consider using multiple platforms to attract a variety of talent.


Images courtesy of Pixabay, UnSplash and Pexels.
When you learn how to create your own blog you get to choose the things that you write about. You can also use the blog to make extra income.
Here is where I learned how to create my own blog and connect with people who helped me along the way.
Make Another Dream A Reality – Get Your FREE Hobby Makeover Guide TODAY – This is your motivation to make a new start in your life.