Hiring Your First Employee – Your Business Is Growing
Hiring your first employee is a marvelous milestone in your business career. It means the startup is making waves, and making connections, and now you need more and more hands to help lighten the load! Isn't that a mark of success?
...not all payrolls are created equally.
If you think so, it's time to make sure you're hiring right, and that you're setting clear goals and responsibilities for the new team you'll be in charge of. After all, not all payrolls are created equally, and there are a few factors you're going to want to keep track of as you go.
(Source)
Know the Skills You Need
You're putting a team together because you're in need of a skill, right? Well, you need to be absolutely sure of the skills you're missing before hiring your first employee!
It's an obvious idea, of course, but it's one that a lot of new businesses completely forget about. Hiring your first employee is the most accessible form of expansion, but they need to be able to take the business to new working levels.
Beyond this, once you start finding potential employees, you need to stay aware of which boxes they tick and which ones they don't. It's often of little use to hire two people for the same job, especially when you don't have the resources to offer both a position.
Make Sure The Team Rubs Together
By the time you've got three or four candidates in mind, who you think would be perfect for your very first business team, it's time to introduce them and let them get to know each other.
You want to make sure, above all, that the team you're putting together is going to get along, and that they're comfortable with each other and the working environment at hand.
Get to grips with some team building and ice breaking exercises. Have an initial training day, to put these exercises to the test, and take note of the results.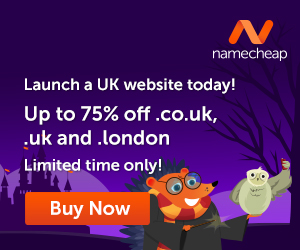 Or you could take the new team out to a networking convention, and watch how they perform on the expo floor! No matter what you decide to do, your new team needs to benefit from it in the form of positive social interactions, and the foundation of strong working relationships.
Automate the Payroll
A quick and final point, but an important one – no one should be doing work for free, after all! But now you've got an entire team of people to take care of, and that means you're going to be doing five or ten times the work, compared to just taking on one employee at a time.
Which means it's time to automate the payroll, and to make sure the entirety of your new team is on it. Thankfully, plenty of payroll system software programs and support is available; investing in an outsourced HR department might just be the solution to your woes!
So, how do you feel about hiring your first employee? Sometimes we need more than one, so hire right!
---
When you learn how to create your own blog you get to choose the things that you write about. You can also use the blog to make extra income. Here is where I learned how to create my own blog and connect with people who helped me along the way.
Make Another Dream A Reality – Get Your FREE Hobby Makeover Guide TODAY – This is your motivation to make a new start in your life.