Holiday Marketing Strategies That Actually Work
The holidays provide most businesses with an opportunity to increase their sales and make a healthy profit; yes, your business should have holiday marketing strategies. However, no business should rely on the fact that everyone is spending lots of money during this time, and do little to nothing to invite holiday sales, because if they do, they will probably never come.
You cannot afford to rest on your laurels during the holiday season; even if your company sells a product that is perfect for Christmas gifts, you need to work extra hard to implement the right marketing strategies that will encourage customers to choose your products over the thousands of others available to them.
With that in mind, below you will find some of the most effective holiday marketing strategies for business that actually work to increase sales in the busy holiday period:
Add some holiday sparkle to your website
One of the most effective things you can do is to ensure that your business website gets into the holiday spirit. From sourcing Black Friday images for marketing huge discounts to having snowflakes fall whenever someone visits your homepage, anything you can do to get shoppers in the holiday mood when they are visiting your website, will encourage them to make a purchase, so get your web designer on it.
Create a holiday gift guide
There is no doubt that, if you want to sell as many products as possible during the holiday season, then you need to have your content writers come up with an annual holiday gift guide.
This should be a guide that showcases all the amazing products you have to offer, while also offering guidance on which products would suit each member of the family, not to mention friends, co-workers, and other important loved ones.
So many people do not know where to start when buying gifts for the holidays, so if you can create an attractive, simple gift guide that points them in the right direction, you will not find it at all hard to convince them to part with their money.
Offer discounts
If there was ever a time to offer discounts to your customers it is during the holiday season when they are already primed to buy, but when they are also evaluating their options very carefully. Offering a strong discount could mean the difference between then choosing your products over the similar products offered by another company, so it is really important you publicize your holiday discounts well in advance of the important dates.
Send seasons greetings
Customers like to feel valued by the businesses they patronize, so one thing you can do that is quite effective is to send out holiday cards for big days like Hanukkah, Thanksgiving, and Christmas, offering seasons greetings to those loyal customers who have bought goods from you in the past.
Not only is this a nice way to say thanks, especially if you include a code to get a discount, but it also reminds them that your business exists, so your company's name will be on their minds when they are doing their holiday shopping, too.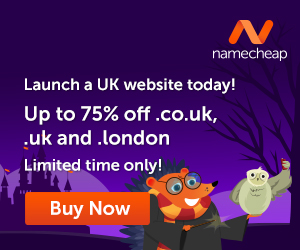 Ship for free
Shipping is something that customers hate to pay for, especially during holiday seasons, when factoring in the cost of shipping means their money will not go quite as far and they will not be able to buy gifts as extravagant as they would like because of that. Send an email stating free shipping on all orders over X amount, and this will definitely convince them that buying from your business is better than simply hitting the local stores where they will not have to pay to have the products sent to them.
Play on nostalgia
The holidays are a time of looking back on Christmas past and reminiscing about fun Thanksgiving dinners when things were much simpler. Play into this in your marketing by using cozy retro imagery and copy that plays on people's memories, and they will be much more warmly disposed to your company in the season which means they are more likely to think of you as being a good company to choose for their Christmas shopping too.
You might think that your products practically sell themselves over the holiday season, but even if this is true, which actually it probably is not now that there is so much competition around, it never hurts to implement as many effective holiday marketing strategies as possible to help additional sales along, so what are you waiting for? Time to put these ideas into action.
---
Images courtesy of Pixabay, UnSplash, and Pexels.
Do you know that the more you use your brain, the better it is for you? AND, the more difficult it becomes to get 'old'? Yup, the brain is really a 'muscle', and the more you 'exercise' it, the better and stronger it becomes. With that said, let's see how we can make the brain better.
How about that second career? Ever thought about writing? Or even have someone write for you if you think this would be a better alternative? Well, how about creating your own website? Letting your voice be heard…without actually talking…but using words online. We all have a story within us…what's yours?
The time is NOW, step out into the world of possibilities…do something different and discover new horizons. It is not difficult and certainly easy when you know the way to do it.
Let me introduce you to Wealthy Affiliate, the place where I learned how to create a website and 'let my voice be known'. This is where I learned how to create my own blog and connect with people who helped me along the way.
Get your free hobby makeover guide I created to help you get started.
In it, I will tell you:
When you learn how to create your own blog, you get to choose the things that you write about. You can also use the blog to make extra income.
Make Another Dream A Reality – Get Your FREE Hobby Makeover Guide TODAY – It is your motivation to make a new start in your life…no matter where you are – geographic location is NEVER a problem either, especially when you live the laptop lifestyle.