How Do I Choose A Career And Make A Difference?
Yes, you can make a difference! You might ask yourself – how do I choose a career and make a difference? The answer is a simple one – look around you and see where your strength lies. And with that strength, give it your all in whatever you decide. EVERY one has a 'story' in them, or as is commonly referred to – a passion.
Read more in this contributed article and see if any of these career choice resonate with you in any way.
The answer is a simple one - look around you and see where your strength lies.
Do you want to make a difference in the world? Lots of people want to do some good and help people around them, and sometimes the best way to go about that is via your career.
There are lots of professions and jobs that help society and those who are in need. Most of these careers are fairly easy to get into as well, as long as you are dedicated and put in the work to get the right qualifications.
Here are some of the best careers for making a difference in the world.
Join The Forces
Joining the armed forces isn't just about becoming a soldier and putting yourself in the middle of combat. There are lots of different roles, such as electricians, cooks, and intelligence professionals.
No matter what your skill set may be, I'm sure there will be a suitable role for you in the forces. Before you do join up, you will need to attend TraCen or a similar training base. During your training, you will learn everything that you need to in order to make this career a success for you!
Become A Doctor
Doctors are a necessity in any community. Without them, people would needlessly suffer with all types of illnesses and health conditions. By training in healthcare and joining a small doctor's surgery or larger hospital, you can work in a patient-facing role to help make a difference to many people's lives.
You will need to do a few years of studying and on-the-job training, so bear in mind that the road to becoming a qualified doctor can be a long one.
Train To Be An Urban Planner
Even though you may not realize it, urban planners have a big effect on everyone's lives. That's because they decide on the layout of cities and all the facilities that are built in urban area.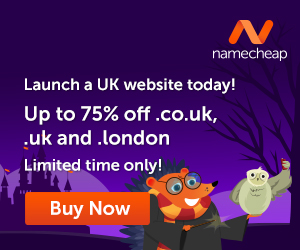 So, as you can see, the accessibility and ease-of-use of all our cities depend on them. When you are an urban planner, you will decide where the likes of new schools and roads go, and exactly how their layouts and positions can be beneficial to the locals.
Teach In Schools
Teachers can also make a big difference in people's lives. You will no doubt remember this from your own time at school. Having a good teacher can help you achieve your best and get as many useful grades and qualifications as you can.
Of course, you don't have to teach the younger generations. You might want to specialize in adult education and help those who are taking a second punch at learning new skills. After all, you are not alone when you start wondering, 'How do I choose a career?' It is often a question on the minds of anyone – young or old!
Join The Emergency Services
The fire brigade and other emergency services are regularly on the lookout for new recruits. If you join them, you will be one of the first people on the scene at an emergency and will ensure that everyone involved can get to safety and receive the medical attention they need as soon as possible.
So, which career will you try to make a difference with? I hope this article will indeed help you when it comes to that  question – how do I choose a career – especially when it could be a second course of life for you!
All the best.
---
Images courtesy of Pixabay.
You can put your thoughts on paper but learning how to create your own blog is something different. If you have the right training it is not that difficult.
When you learn how to create your own blog you get to choose the things that you write about. You can also use the blog to make extra income. Here is where I learned how to create my own blog and connect with people who helped me along the way.
Click Here and see what it is all about!