Dear Moms: How Pursuing Your Career Can Benefit Your Kids In The Future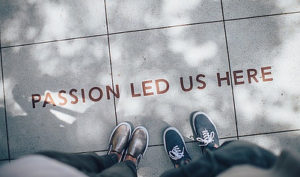 Is this a 'trick question' – how pursuing your career can benefit one's children in the future? Are you one of the moms who chose to leave their job to focus on raising your children? As the kids grow older, you will start thinking about building your career. But then, guilt can start seeping in, making you feel terrible for even thinking about working again. Many questions will cloud your mind and make you reconsider a few options. But with the right mindset, you can start pursuing your passion and still raise your children in the best way possible.
Working moms have to juggle multiple responsibilities each day. But if you love what you're doing, you will feel that all the hardships are worth it. You may require additional hands and support to make it work. You may even need additional training and find yourself a health coach trainer so that you can finally pursue that dream health coaching business.
You may sometimes have that nagging feeling, guilt-tripping you for not spending all of your time with your kids. But now that there are ways so you can have the best of both worlds. Knowing your kids can also benefit from one's choices makes it easier to make the decision.
Working will allow you to better provide for your kids. When both parents are working, you get to increase the chances of providing more than their needs. You will have more funds to save up for their future and even treat them with a few of their wants here and there. Aside from the monetary benefits, moost children can enjoy the following from you returning to work.
You Get To Teach Them To Pursue Their Own Passion
Remember that little ones will consistently choose their parents as their role models. Whatever you teach, say, and show them, they are likely to pick it up even if it is unintentional. If your kids see you working hard to chase your passion, they will take this as a good sign and will try to do the same. They can even pick up stellar work ethics and strive to imitate how you handle various roles. Yes they will see how pursuing your career is motivation in itself!
Your kids will learn that things won't only always go the way they want it to go. Most parents show their kids they are the center of their universe. Sure, they are one of the most important people in your world. But the earlier you make them realize that they are not the most important people in the world, they will understand that they need to be empathetic, grateful, responsible, and content.
Kids will also learn that they need to work hard in order to achieve their goals. They will learn how to value hard work, have a sense of responsibility, hone their resourcefulness, and improve their time management skills. You can also teach them how to make the most out of their time through prioritizing tasks and by working as a team. Your example can help set your kids up for success, be it in school or their future careers.
You Get To Show Kids That Excuses Won't Help Them Succeed
Kids are simply amazing. Even if they can barely feed or dress themselves up, they can whip up hundreds of excuses if they want. But if you tolerate their behavior and simply give-in because of their cuteness, they will always use excuses as their weapon until they grow old.
When moms work hard in achieving their career goals, they get to show the kids what they need to do not just to survive but to succeed. You get to show kids that excuses are simply excuses. These may help you get away on some occasions. But if you don't take chances, step out of one's comfort zone and make sacrifices, you will never achieve anything great.
Kids need their parent's support. They also need a little push to be little achievers. It is time that parents stop encouraging kids to make excuses. It is your role as a parent to stop kids from playing the blame game. Teach them in a language they will understand that blaming someone instead of taking responsibility for their behaviors will never do them any good.
Show them that being a mother can't stop you from pursuing what you want. Let them see that you can also enjoy the things you like doing even if your hands are already full of parental responsibilities. Show them that the only person that can stop them that they are the only ones that can stop them from chasing their dreams. If they want to experience success, they need to stop crafting creative excuses and start moving to make their dreams a reality.
A mom's role is never-ending. But that does not mean you no longer have the right to follow your dreams when you have kids to take care of. Think about the benefits your kids can enjoy and all the lessons they can learn from your example. Just make sure you don't take your kids for granted and you can achieve better results for both you and the children. Just show them how pursuing your career can be a source of inspiration as they build their lives.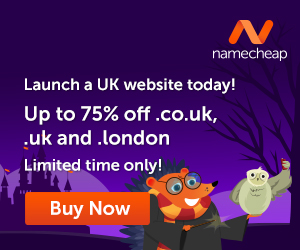 ---
Images courtesy of Pixabay, UnSplash, and Pexels.
Do you now that the more you use your brain, the better it is for you? AND, the more difficult it becomes to get 'old'? Yup, the brain is really a 'muscle', and the more you 'exercise' it, the better and stronger it becomes. With that said, let's see how we can make the brain better.
How about that second career? Ever thought about writing? Or even have someone write for you if you think this would be a better alternative? Well, how about creating your own website? Letting your voice be heard…without actually talking…but using words online. We all have a story within us…what's yours?
The time is NOW, step out into the world of possibilities…do something different and discover new horizons. It is not difficult and certainly easy when you now the way to do it.
Let me introduce you to Wealthy Affiliate, the place where I learned how to create a website and 'let my voice be known'. This is where I learned how to create my own blog and connect with people who helped me along the way.
Get your free hobby makeover guide I created to help you get started.
In it, I will tell you:
When you learn how to create your own blog, you get to choose the things that you write about. You can also use the blog to make extra income.
Make Another Dream A Reality – Get Your FREE Hobby Makeover Guide TODAY – It is your motivation to make a new start in your life…no matter where you are – geographic location is NEVER a problem either, especially when you live the laptop lifestyle.
Photo by ThisIsEngineering from Pexel