How to Advertise Your Business Correctly Before the Year Ends
The year is coming to an end, and if you are a business owner, I am sure you are still wondering how to advertise your business, and just to make sure that your business has a successful year. One of the best ways to do this is by advertising your business correctly before the year ends.
However, with so many different types of advertising, it's essential to know what will work best for you before you spend any money on ads. This blog post will discuss some strategies that have worked well in the past and might work well for your company too!
Partner with an Advertising Company
A business can only grow if appropriately advertised, so how do you ensure that your company stands out? First, you partner with an advertising company such as a white label digital agency. Digital Advertising agencies specialize in delivering targeted customers to companies by using various techniques to promote the products or services they offer.
The first step is deciding what type of adverts you need to create. There are two main types of advertising: inbound and outbound marketing. Inbound marketing encourages consumers to come to your business by providing valuable content on a blog or website to share with others as an influential spokesperson.
Outbound marketing is when a company advertises its products or services by broadcasting advertisements on TV, radio, newspapers, and magazines.
Outsource a Marketing Team
How do you outsource a marketing team? Outsourcing your advertising and public relations efforts to an expert agency can help you get the results you want without all the headaches.
There are a few things to consider, such as whether you're looking for ad copy or video production. In addition, you'll need to decide what type of public relations would be best for your business at the time and place that it's needed most, meaning if there is an event coming up, then you may want to focus on getting coverage in local media outlets.
Be at Par with Trends
Your business must be up-to-date with the latest trends. This is the only way to stay ahead of your competition. It has become increasingly difficult for companies to be at par with any business trends due to lack of knowledge, time and finances.
Besides, when a business starts, it is often already behind by months or even years when it comes to trends in advertising and marketing. It is a good idea to use the most popular tool for advertising in this day and age, which is social media.
Look into Your Competitors
Look into your competitors and learn what they're doing by looking at the top of Google search. Find out their advertising budgets and where they advertise, such as TV ads or billboards in specific neighborhoods.
Study their marketing strategies to see what works best for them. Is it a great website? Their social media presence? What can you do to make your company more visible? This is essential for your business to take off!
Now, you know exactly how to advertise your business for it to be effective. Even if the year is nearly coming to an end, now's the time to take advantage of these tips and use them for yourself! These are just a few examples of what you can do. All the best!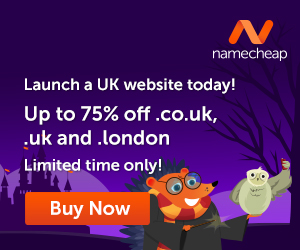 ---
Images courtesy of Pixabay, UnSplash, and Pexels.
Do you know that the more you use your brain, the better it is for you? AND, the more difficult it becomes to get 'old'? Yup, the brain is really a 'muscle', and the more you 'exercise' it, the better and stronger it becomes. With that said, let's see how we can make the brain better.
How about that second career? Ever thought about writing? Or even have someone write for you if you think this would be a better alternative? Well, how about creating your own website? Letting your voice be heard…without actually talking…but using words online. We all have a story within us…what's yours?
The time is NOW, step out into the world of possibilities…do something different and discover new horizons. It is not difficult and certainly easy when you know the way to do it.
Let me introduce you to Wealthy Affiliate, the place where I learned how to create a website and 'let my voice be known'. This is where I learned how to create my own blog and connect with people who helped me along the way.
Get your free hobby makeover guide I created to help you get started.

In it, I will tell you:
When you learn how to create your own blog, you get to choose the things that you write about. You can also use the blog to make extra income.
Make Another Dream A Reality – Get Your FREE Hobby Makeover Guide TODAY – It is your motivation to make a new start in your life…no matter where you are – geographic location is NEVER a problem either, especially when you live the laptop lifestyle.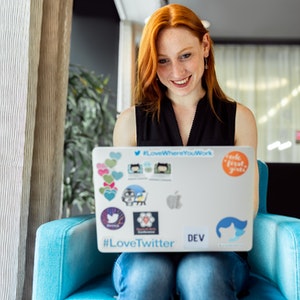 Photo by ThisIsEngineering from Pexels