Three Ways To Help Boost Your Online Business
I am sure that as an online business owner, you are always looking for ways to boost your online business. This is what helps to determine if you have the longevity of 'Cats on Broadway' or the sequel in a disappearing act! In this contributed article, there are a few pertinent points which should make you double-check on where your business presence stands.
Business may be going steadily for you, or it may be going a little slower than you hoped, either way, you want to grow and do better. While staying positive can help you keep your eye on the prize when things aren't going your way, you want to be proactive and re-energize your online business for continued growth. Below are three ways you can boost your business and ensure you don't miss out on any opportunities.
Search Engine Optimization
SEO. It's the acronym you can't seem to get away from, and for a good reason. Using a good quality SEO company can work wonders for your online presence, meaning that you get more hits for your website. SEO will ensure that whenever anyone searches for certain keywords to do with your company, you show up near the top of the list. There's no point in having a website if no-one knows it's there, so make sure you're doing all you can to help the general public to find you on their internet travels.
Content Delivery Networks
If Search Engine Optimization helps people to find your website, Content Delivery Networks will help people stay there long enough to know what you're offering. High-speed internet and smartphones have made people impatient; no one likes waiting. Whether it be a queue at the coffee shop or a queue to speak to a telephone advisor, we're all too busy to wait around anymore. And with the advent of broadband in the year 2000, many people do not know what it's like to wait for a web page to load. Companies like CDNsun ensure that wherever your customers are in the world, they can view your website quickly and with minimal fuss; allowing the public to use your website, and your services, the way you intended.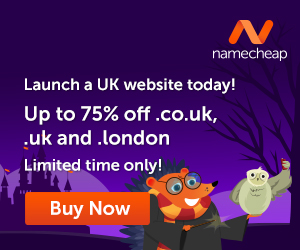 Viral Marketing
If there's one thing everyone knows the power of, it's going viral. Humble citizens can become world famous overnight if the right video can gain traction, and companies can appear to arrive out of nowhere as internet sensations. Finding the right avenue for your company, be it Youtube, Facebook, Twitter, or even Reddit, could make your company grow in a way you never thought possible.
You don't have to pay for expensive advertising (though it can't hurt if you can afford it), simply finding a way to get online personalities with large followings to talk about and recommend your products can make a huge difference. Even relatively small 'internet celebrities' can have hundreds of thousands of followers from across the globe, and having their backing can help to get people talking about your company.
Hopefully, these tips have given you a few good ideas on how to boost the presence of your online business. There are many other avenues to consider, so it's best to do a bit of research to find out which would be best for your company. Whichever method you use, always remember that if people don't know who you are, they won't be able to use your products or services, so make sure you spread your name far and wide.
Images courtesy of Pixabay and Pexels.