How To Boost Your Resume & Improve Your Chances!
I am sure you know the importance of a resume – it tells your story – your past, the interim, and your present. You can boost your resume by ensuring that the things you 'say' or 'don't say' will only make you 'shine'. Read more in this contributed article and see if the suggestions can be beneficial to you.
I am sure you know the importance of a resume - it tells your story - your past, the interim, and your present.
Don't Let These Past Mistakes Stop Your Resume From Shaping Your Future
Applying for jobs is always tedious. Most of us want to secure positions as soon as possible to get past this painful process. Sadly, many of our resumes end up going straight in the bin. This can lengthen the process to no end, and is often down to mistakes we've made in our past.
We all know that our pasts dictate who we are. But, did you know that your past is also hindering your resume right now? It's pretty tricky to keep major mistakes out of a complete career history, after all. But, there are ways to make sure that they don't trip you up. That way, you'll be able to move into your future.
But, what exactly are these mistakes which are making your resume so unappealing? And, what can you do to make sure they don't keep doing so? Check out these tips and see how you can boost your resume with ease.
Leaving Education Too Early
No matter how old you get, the education section on your resume matters. If you left college before graduation, then, this mistake might be preventing you from progressing. In many ways, this is perhaps the hardest mistake to overcome. But, that doesn't mean it's impossible.
Taking evening classes is a fantastic option. They'll give you something else to shout about in your education section. If that still doesn't qualify you, you may want to consider embarking on something like this online mba program which allows you to study as you apply. When you write this new qualification in your education section, you may find that your past mistakes no longer get a look at.
Getting Fired From A Past Job
If an employer sees a past firing, they'll put your resume in the bin no matter the circumstances. If the job position was a short one, then, it might be best to leave it off your career history altogether. If you were there for a few years, think instead about how you word things.
You don't need to outline why you left on your resume, remember. You can also choose your references to ensure your new employer doesn't call up that past job. If an employer asks questions during the interview, vague statements on your part should then satisfy.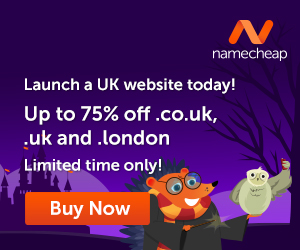 Taking Significant Career Gaps
When we're young, we don't think twice about taking big breaks between jobs. When we're older, though, these career gaps can become a significant issue.
Any employer will avoid a resume with holes like these. Again, though, this needn't happen. By getting smart with how you display your resume, you should be able to cover yourself.
While you can't alter your employment dates, you can include the experiences you had during those gaps.
Did you volunteer anywhere? Did you care for anyone? In some cases, it's also worth being unspecific about dates. Simply writing 2012-2016, for example, can go a long way towards covering a gap which was only a few months long.
Without ever needing to lie, you can then secure yourself far more interviews than you would have otherwise been able to do. Here's hoping that this article helped you to boost your resume and ace the interview every time!
Images courtesy of Pixabay.
---
You can put your thoughts on paper but learning how to create your own blog is something different. If you have the right training it is not that difficult.
When you learn how to create your own blog you get to choose the things that you write about. You can also use the blog to make extra income. Here is where I learned how to create my own blog and connect with people who helped me along the way.
Click Here and see what it is all about!