How to Build a Community for Your Brand

Photo by Chris Montgomery on Unsplash
Knowing how to build a community is a crucial step for any business. It's not just about the number of people you reach but the type of relationships you create with them. Community building can have multiple benefits, including increasing brand awareness, establishing a reputation, and creating an emotional connection with your customers. However, it is important to note that it takes time and effort to build this relationship.
Online communities are a great way for brands to create engaging content and drive traffic back to their site while also taking advantage of those who are already engaged on social media. If you're looking to make Your own community platform for your business, you can check out these tips on how to build a community for your brand.
Understand the Purpose of a Community
Communities are powerful tools for developing a brand and connecting with customers. They provide a space where you can communicate authentically with your audience and build rapport.
As a result, communities are more important than ever before. With the rise of social media, it has become easier than ever to create and maintain these communities.
Build an Authentic Brand Identity and Voice on Social Media
In order to create an authentic brand, it is important to have a clear understanding of your company's voice. Once you know your voice, you must use it consistently on social media channels. To understand the company's voice, it's important to know what kind of people they want as customers and their goals and objectives for the business.
It also helps if you take a personality test yourself to align your personal values with the business objectives. Many people think that having a Facebook page or Twitter profile for their company is enough to reach customers, but they don't realize how powerful social media can be if they do it right.
Encourage Engagement by Running Contests and Forums
A contest is a great way to drive engagement and attract attention to your business. They also provide an opportunity for you to collect data. You can use it as a means of research, conversion, or retaining new customers.
There are many contests you can run, such as photo-sharing contests, video contests, etc. But you need to be careful with the type of information that you are collecting from your customers in the process. Make sure that the contest is legal and avoid any sensitive topics.
Create a Strong Social Synergistic Effect Between Brands to Gain Exposure
One way to do this is by creating a collaborative campaign. This is where two or more brands work together to create a campaign that will be mutually beneficial for all of them.
For example, Nike and Adidas have collaborated on campaigns to promote their respective sports shoes in the past. Another way is by using social media influencers.
Brands can provide influencers with products/services in return for promotion on their social media platforms which can, in turn, lead to an increase in followers and likes as well as exposure for the brand being promoted.
In conclusion, these are just a few tips on how to build a community around your business. Once you have what you need to build your community, your customers will come looking for you if they see that you're worth following!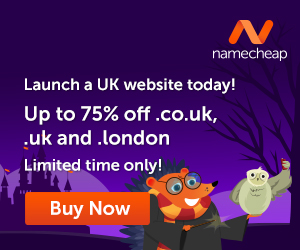 ---
Images courtesy of Pixabay, UnSplash, and Pexels.
Do you know that the more you use your brain, the better it is for you? AND, the more difficult it becomes to get 'old'? Yup, the brain is really a 'muscle', and the more you 'exercise' it, the better and stronger it becomes. With that said, let's see how we can make the brain better.
How about that second career? Ever thought about writing? Or even have someone write for you if you think this would be a better alternative? Well, how about creating your own website? Letting your voice be heard…without actually talking…but using words online. We all have a story within us…what's yours?
The time is NOW, step out into the world of possibilities…do something different and discover new horizons. It is not difficult and certainly easy when you know the way to do it.
Let me introduce you to Wealthy Affiliate, the place where I learned how to create a website and 'let my voice be known'. This is where I learned how to create my own blog and connect with people who helped me along the way.
Get your free hobby makeover guide I created to help you get started.
In it, I will tell you:
When you learn how to create your own blog, you get to choose the things that you write about. You can also use the blog to make extra income.
Make Another Dream A Reality – Get Your FREE Hobby Makeover Guide TODAY – It is your motivation to make a new start in your life…no matter where you are – geographic location is NEVER a problem either, especially when you live the laptop lifestyle.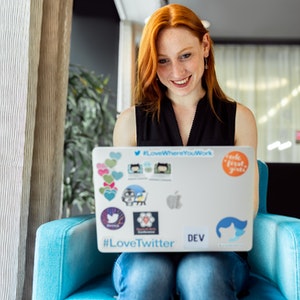 Photo by ThisIsEngineering from Pexels