4 Ways That You Can Make Your Business Go Viral
https://unsplash.com/photos/ZYLmudR28SA
As an online business owner, knowing how to make your business go viral is something that you ought to know – and to know well. In order to make people cast their eyes at your business for prolonged periods, you need to market your product or service well.
There are millions of ways to market a business or brand...
You can have a really good item or service at your disposal, but nobody will care if its value or attractiveness is seen as low.
There are millions of ways to market a business or brand, fortunately, as human beings are very, very creative. We come up with all kinds of ways to get attention and build relationships with consumers – some adopt amazing psychological tricks, and others might just be straight-up crazy.
A technique that lots of businesses attempt is something called viral marketing. It's simply the act of making a particular strategy become a talking point around an entire nation – or even the entire world.
At a time when we're all sitting at home due to a viral issue, let's talk about a few ways you can make your own work spread around the globe, namely how to make your business go viral.
Create A Crazy YouTube Video & Make Your Business Go Viral Quickly
When you first think of viral content, you immediately rush to the thought of viral videos. Videos that have captured the hearts of everyone on the planet, or videos of crazy events that have happened somewhere on earth.
Some are phenomena that won't ever happen again; others are meticulously planned out by businesses that look to grab attention by focusing on something strange and/or wonderful. This is obviously a difficult task as we'd all create a viral sensation if we could. That doesn't mean it's impossible, though.
Start A Social Media Trend
Social media is powerful. Once people latch onto an idea/event/person, it can be hard for the trend to die down. If you can get people talking about something to do with you, then you'll have some free marketing on your hands as that kind of thing will spread like the plague – but in a good way!
Twitter, Instagram, Facebook – all of these platforms have billions of people discussing whatever they want. Perhaps you could get people's attention this way.
Solicit The Help Of An Agency
Marketing agencies are great at taking your businesses and getting more eye on it. They're experts in dealing with building relationships and making people aware of what your company is all about.
They might be able to get you involved in things like competitions and events that may boost your name by many folds. Some agencies like, r6 digital, can take your business and make you almost into a household name using the likes of social media.
Use Influencers
Influencer marketing has become a huge part of the way businesses conduct themselves these days. Getting in touch with huge names and paying them to promote a product has been a thing for years, but it has increased in volume over the past five years or so.
Simply paying an A-lister, a B-lister, or even a C-list celebrity is becoming common practice. It works so well because people like to do the same as those they look up to.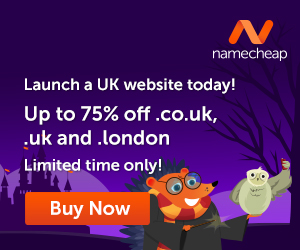 It also works because these well-known people have millions of followers that WILL look to emulate them in some way or another. This is the essence of how to make your business go viral.
---
Images courtesy of Pixabay, UnSplash, and Pexels.
Do you know that the more you use your brain, the better it is for you? AND, the more difficult it becomes to get 'old'? Yup, the brain is really a 'muscle', and the more you 'exercise' it, the better and stronger it becomes. With that said, let's see how we can make the brain better.
How about that second career? Ever thought about writing? Or even have someone write for you if you think this would be a better alternative? Well, how about creating your own website? Letting your voice be heard…without actually talking…but using words online. We all have a story within us…what's yours?
The time is NOW, step out into the world of possibilities…do something different and discover new horizons. It is not difficult and certainly easy when you know the way to do it.
Let me introduce you to Wealthy Affiliate, the place where I learned how to create a website and 'let my voice be known'. This is where I learned how to create my own blog and connect with people who helped me along the way.
Get your free hobby makeover guide I created to help you get started.
In it, I will tell you:
When you learn how to create your own blog, you get to choose the things that you write about. You can also use the blog to make extra income.
Make Another Dream A Reality – Get Your FREE Hobby Makeover Guide TODAY – It is your motivation to make a new start in your life…no matter where you are – geographic location is NEVER a problem either, especially when you live the laptop lifestyle.
Photo by ThisIsEngineering from Pexels