How To Do Small Business Accounting Effectively & Easily
Knowing how to do small business accounting effectively will be of the utmost importance when running a business – big or small. When you first start out as a small business owner, you're bound to find yourself having to familiarize yourself with all sorts of new concepts and you're going to have to pick up all sorts of different skills in order to keep your company up and running. One new area that you're going to have to venture into, whether you like it or not, is accounting.
You have to take care of and track your business' finances through accounting for various reasons – spanning from legal necessity to your own benefit. So, to get you started on the right track, here are a few of the basics regarding how to do small business accounting effectively for a small business as suggested in this contributed article.
Getting To Grips With Accounting
Your first question on this topic might be "what actually is accounting?" Well, put simply, accounting is a systematic and comprehensive form of record keeping. It will largely revolve around your business transactions – primarily what your business is earning and what it is spending.
You will need to start your accounting journey by keeping all records to do with any financial transaction your business engages in. Having copies of this will allow you or a professional accountant to get a good idea of what your business will owe in taxes and other legal payments at the end of the fiscal year, what areas of your business are proving profitable, and which areas are essentially a drain.
Good accounting can help you to spend more in profitable areas and spend less in futile areas.
Top Tip For Accounting
To make accounting easier for all involved, it's often a good idea to set up separate professional and personal bank accounts. This will make monitoring your business' finances a lot more simple and straightforward, as all of its transactions will be in one easy-to-access place.

Keeping Things In-House
Many small business owners opt to keep their accounting in-house. You have two options when it comes to doing this.
First, you can become a trained accountant yourself. This way, you'll know all of the ins and outs of accounting and won't have to rely on anyone else or pay anyone else to do it on your behalf.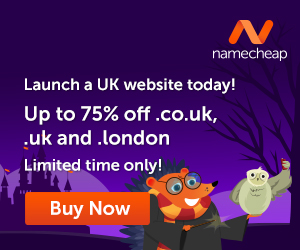 However, this can prove to be extremely time-consuming. In situations like this, you could greatly benefit from online accounting software, which will simplify the process for you. An alternative is to hire an in-house accountant who will only work for you and your company.
Outsourcing
Of course, you don't necessarily have to do all of your accounting yourself. In fact, you can lift a huge weight from your shoulders by outsourcing your accounting process to a reliable third party who will deal your accounts on your behalf.
You really cannot underestimate the importance of how to do small business accounting effectively and easily for your small business. Not only will it allow you to toe the line with regard to the law, but it can help you to make wise and informed decisions regarding your business' progression too!
---
Images courtesy of Pixabay.
You can put your thoughts on paper but learning how to create your own blog is something different. If you have the right training it is not that difficult.
When you learn how to create your own blog you get to choose the things that you write about. You can also use the blog to make extra income. Here is where I learned how to create my own blog and connect with people who helped me along the way.