How To Find Shared Office Space – 6 Reasons To Think About!
It is not always easy to find shared office space, then again, what is shared office space you might ask. Read more in this contributed article and see if this is something that could work when it comes to your startup planning.
Much of the focus in business is about development. It comes in all shapes, sizes, colors, and descriptions. Every single product you see, touch and experience was first born in the minds of others.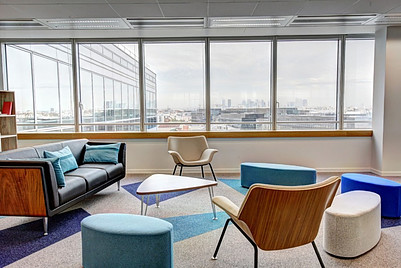 This requires collaborative thinking, swapping ideas back and forth and really getting down to the nitty-gritty of why an idea is so important and relevant. Then you need to bring it to life so you'll need skilled people to use modern 3D software, which will actualize your thoughts.
It is not always easy to find shared #office space, then again, what is shared office space you might ask.
But wait a minute, is your idea even needed or wanted?
The sales and marketing team will work closely side by side and figure out who would want what you've got to sell and thus, they too will need to come together and formulate plans on collecting this data. Before you know it, the wheels of the research and development team are spinning in high gear and everything begins to get truly exciting.
The sad part is, many startups will only ever hear or read about such things happening. Before they can even begin to crawl, they will fall flat on their faces. Usually, it's down to one thing that holds them back the most – their environment.
So if one could find shared office space, would it be the thing that saves your business from an early death?
What Is A 'Shared Office'?
Put simply, it's exactly how it sound. You're sharing an office in a commercial building with other people. These people may be flying solo, in a startup or even a well-established corporation.
You've all got one thing in mind and that's to see your companies succeed to new heights. Despite being in different industries and sectors, this gathering of like-minded individuals is why shared offices are often seen as the best option for startups.
Here you can network almost every day of the week, meet people that may have different skills and talents that perhaps you could learn from or literally recruit into your startup. Many of the shared offices you will see are open plans, they are large spaces where sofas, bean bag chairs and corporate desks blend seamlessly together.
This movement started in 2005 so it's not like some kind of bizarre new thing all the fresh faces on the block are doing.
Why Move In?
Let's get the obvious reason for moving into a shared office. The number one reason why a startup wanting to be:
recognized

established in a major city

and ready to be taken seriously, may move into a shared office is because of convenience.
This a two-part motive because clearly by situating yourself and working out of a commercial office of any kind will improve your image and give you a physical real-world address.
However first and foremost, it's one of the cheapest options out there. Financially speaking, a shared office is no way near as expensive as renting your own. Commercial buildings generally cost a lot to maintain so you can expect to pay high renting fees for a similar sized office.
And still, you may not find the best office you need for multiple reasons. Shared offices have conference rooms you can book, free snacks and coffee, internet, computers, and other things like a reception area.
Will It Be Worth It?
Of all the things that a shared office space has to offer, the most valuable thing is that your startup colleagues get to congregate. Many times you can't go to someone's home or rather their garage.
Residential homes are usually far from the city, it will take a train or a bus to get to where you are. Instead, everyone goes into the city and uses the local transport to get to their work.
This is because it's easy, there are lots of services you can utilize to get to where you need to be. Hence, a commercial building offers you a point of access where you can plant your flag, where all your employees gather. Even if it's a small team of 5 or less, you still have a place to meet up at any time of the day or night.
You have access to conference rooms so that you can have important meetings in a serious environment with very few distractions. In this day and age you can and should be using online conference meeting software to have casual meetings but one can never replace the professional environment of a real boardroom.
You also have access to food, such as breakfast and lunch. If you're looking for particular office space nyc, you'll notice that these have a concession food market, 24-hour access, pet friendly, complimentary coffee, tea and beer and insanely fast WiFi.
It's more than an office, it's a hangout area, where you can have brainstorming meetings in a lounge room instead of an office, where you can all eat together and bond, stay late into the night working on a great new idea.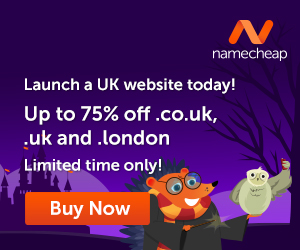 A shared office gives your startup structure and a solid HQ from which to work out from.
Hold Your Horses
A shared office or rather a 'co-working space' is not a replacement for the traditional office.
This is something millennials need to understand before they commit their startup to this sort of space. Not every millennial is going to be on board with what the main mass of his or her fellow generation are doing.
Some people do still work far better when they have their own space. Some people are far more productive when they have their desk, computer, and relative quiet in which they can focus. This is not something you should expect to have in a co-working office. It's simply impossible, because the whole point is to mingle and work at the same time.
If you have employees that have a temperament that expresses the need for a little privacy, isolation and 'alone time' then you can almost guarantee they won't work well in a co-working situation.
Human beings are complex and not everyone can simply adapt to an environment that is like a shared office. So either make special arrangements for these sorts of people, think about getting a traditional office with elements of a shared office such as lounge rooms or unfortunately you will need to rethink the hiring decision you made.
It's not right to force people to conform to your ideal working environment and then get angry when they don't perform as well as they should; so be sure of your decision before you move in.
Don't Make It Yours
In all honesty, a shared space is not going to be your ideal location forever. Your plans of becoming a worldwide brand mean that you can never stay in a shared space for too long.
A startup that attains true success will become a medium-sized or large business. Therefore, you will require your own office, maybe even your very own corporate skyscraper.
Whether you see a co-working habitation as attractive and genuinely right for the growth, expansion and quality of your business or if you just need an affordable office until your ideal situation pops up, a shared office should be seen as a stepping stone.
co-working is great when you're young, full of ideas, energy to keep pushing forward into new territories, try new things, be creative, build networks and get your first taste of professionalism.
And despite all of this, no business should see it as a permanent residence goal. Don't get stuck in a rut, once you become comfortable in an office that isn't truly focused on your business, you will stagnant.
This means the startup will hit a wall, and begin financially bleeding. It's true that 80% of small businesses do fail in the first 2 years. If you're not one of those, it still doesn't mean you're out of the woods yet. You have to keep your eye on the ball and that means growing and expanding. In turn, your shared office will become simply too small and impure towards your ambitions.
Right For The Location
As you have already guessed, co-working spaces are usually in major cities and more specifically, capital cities. London is the great city for co-working spaces but other big names like New York, Paris, Berlin and Tokyo are some more of the prime examples.
The only way to effectively utilize a co-working office is to be living in the city itself. Packing up your bags and moving is the only realistic option then, which requires you to find a place and get used to being in among the concrete jungles of the world. Before you get used to working in a crowded environment, you need to learn how to live in a crowded city.
Shared offices are superb for the right kind of startup. Young entrepreneurs looking to collaborate with other professionals from different backgrounds, network while swapping ideas, become known throughout business circles and finally have recognition for a real-world address are going to fit like a glove in a co-working environment.
Just get all your ducks in line regarding, your employees, where you live, how and if everyone can get to work on time each day, and get used to working in open offices with many other people who are not focused on your ambitions surrounding you.
I hope this article – how to find shared office space – 6 reasons to think about – was indeed helpful for your business needs. All the best.
Images courtesy of Pixabay and Pexels.
---
You can put your thoughts on paper but learning how to build your own blog is something different. If you have the right training it is not that difficult.
When you learn how to build your own blog you get to choose the things that you write about. You can also use the blog to make extra income. Here is where I learned how to build my own blog and connect with people who helped me along the way.
Click Here and see what it is all about!