[List]How To Get Customers Interested in Your Products
It can be fairly challenging to market your business if you don't have the budget for it and more futile when you don't know the best strategies to use. Using these 3 supportive ideas will be a great start as to how to get customers interested in your products. Attracting customers centrally anchors on your marketing in the sense of building lasting relationships, trust, and loyalty for successful business growth. If you wish to appeal to the market, here are three ideas;
Exceptional Customer Services
Regardless of the size of your business, how you relate to your customers ultimately tells it all and could be your building bridge or breaking point. No matter your budget, there are options such as Inbound Call Center Solutions that can help you offer reasonable and expedient customer services anytime, anywhere.
Having to wait hours for a simple response or assistance on how to use a product is, to say the least, an inconvenience for customers. It can potentially push customers to your competition, making you lose sales and, more importantly, strain your customer relationships.
Furthermore, your customer services are part of your brand, so it ultimately speaks to your brand when you employ inferior customer services.
On the other hand, exceptional customer service will motivate customers and give them the confidence to engage with your business.
As an essential function of your business, it'd be wise to design a customer service that streamlines customers' communication with your business. You'll be ecstatic about how this will quickly elevate your sales and brand.
Positive Online Reviews
With the new technology and ways to get information, people now rely on digital platforms to gain insights about a company before buying from them. With that said, it'd benefit your business substantially to have positively persuading reviews on multiple sites.
This doesn't mean you cook up or buy positive reviews. Instead, offer quality products and exquisite services that add value to your customers continuously for honest criticism.
Genuine reviews will create a first impression, attract customers' attention, and inspire them to indulge in your business.
Contrary to what you may believe, doctoring positive reviews is an apparent exaggeration that customers will immediately notice. No matter how good your company is, it's unlikely you'll have constant positive reviews on all platforms.
When you doctor these reviews, your company will undoubtedly appear too good to be true, making potential customers second-guess doing business with you.
Avoid this by upholding integrity and letting your customers offer their honest and unbiased commentaries. Besides, this ingenuity will speak to your brand, effortlessly charming customers right to your doorstep.
Supplemental Marketing
Incorporating marketing strategies like ad campaigns, video marketing, and others is a great way to get your business noticed. In fact, every company should adopt a suitable marketing strategy to advertise their products and build a customer base.
However, sticking to these techniques may work the first few times before quickly becoming ineffective. Consider using supplemental marketing like blogging or vlogging to provide more information about a product or educate your customers about your business.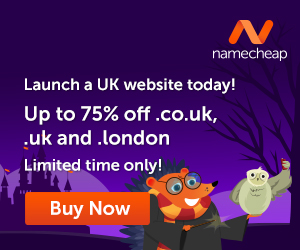 This tactic influences customers to rely on your marketing platforms for information and referrals, tightening their closeness to your business.
Building a successful business requires consistent creativity. By adopting the above creative ideas, you'll have a chance to successfully scale up your business and take up the position as your market's preferred company. Yes, definitely ways to show you how to get customers interested in your products.
---
Images courtesy of Pixabay, UnSplash, and Pexels.
Do you know that the more you use your brain, the better it is for you? AND, the more difficult it becomes to get 'old'? Yup, the brain is really a 'muscle', and the more you 'exercise' it, the better and stronger it becomes. With that said, let's see how we can make the brain better.
How about that second career? Ever thought about writing? Or even have someone write for you if you think this would be a better alternative? Well, how about creating your own website? Letting your voice be heard…without actually talking…but using words online. We all have a story within us…what's yours?
The time is NOW, step out into the world of possibilities…do something different and discover new horizons. It is not difficult and certainly easy when you know the way to do it.
Let me introduce you to Wealthy Affiliate, the place where I learned how to create a website and 'let my voice be known'. This is where I learned how to create my own blog and connect with people who helped me along the way.
Get your free hobby makeover guide I created to help you get started.
In it, I will tell you:
When you learn how to create your own blog, you get to choose the things that you write about. You can also use the blog to make extra income.
Make Another Dream A Reality – Get Your FREE Hobby Makeover Guide TODAY – It is your motivation to make a new start in your life…no matter where you are – geographic location is NEVER a problem either, especially when you live the laptop lifestyle.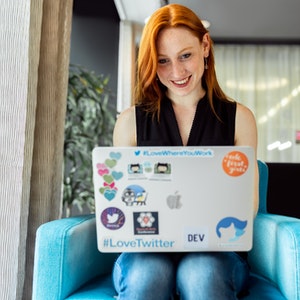 Photo by ThisIsEngineering from Pexels